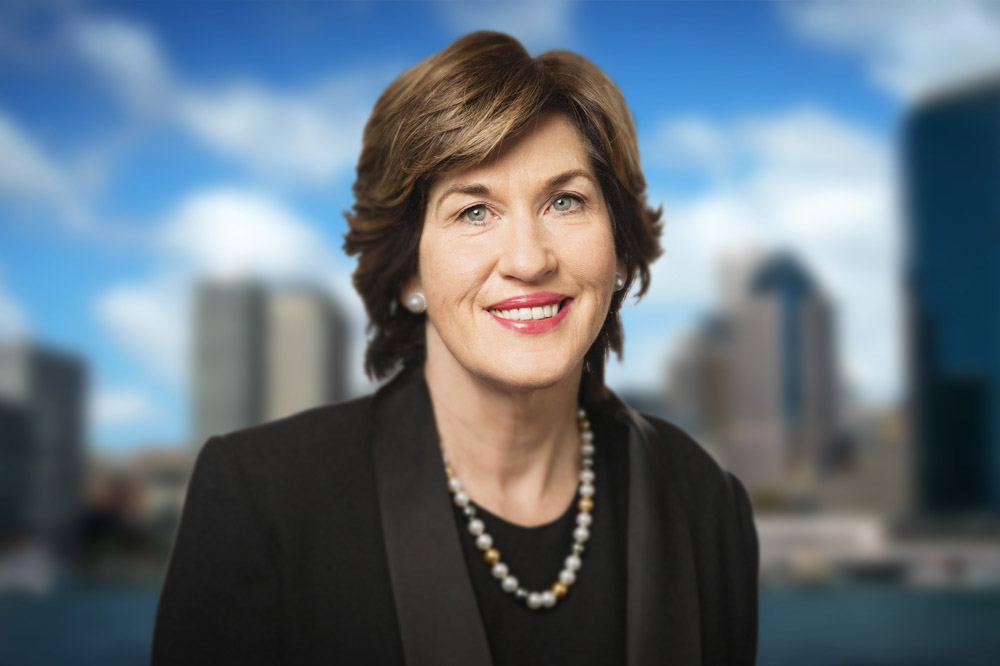 One of Australia's most respected business leaders has been announced as the University of Wollongong's (UOW) new Chancellor.
Christine McLoughlin, who chairs ASX listed, government and not-for-profit companies, succeeds current UOW Chancellor, Jillian Broadbent, who has served as the University's head since the retirement of Michael Codd in 2009.
McLoughlin is also a Fellow of the Australian Institute of Company Directors (FAICD), a member of Chief Executive Women and was recently appointed Australian delegate to the G20 EMPOWER Council, focused on the empowerment and progression of women's economic representation across the globe.
Retiring Chancellor Jillian Broadbent said McLoughlin's commitment to the highest standards of governance, performance and stakeholder management is well known, as is her passion for bringing people together through education, sport, health, technology and community inclusion.
"I have every confidence Ms McLoughlin will continue the work of guiding this great institution towards an exciting future and so I am very proud to be handing over the reins to such a distinguished corporate leader," Broadbent said.
Among McLoughlin's first tasks will be contributing to the selection of the University's fifth Vice-Chancellor when current Vice-Chancellor, Professor Paul Wellings CBE, retires on 30 June 2021 after 10 years at the helm.
Professor Wellings acknowledged Ms Broadbent's 11 years' service as Chancellor and welcomed Ms McLoughlin's appointment.
"Chancellor Broadbent has provided outstanding governance of the University since her appointment in 2009," he said.
"Under her leadership, UOW has expanded its global research impact, deepened its ties to the worlds of arts and humanities and strengthened its reputation for providing a positive student experience that produces career-ready graduates who are highly sought after by employers".
McLoughlin said it is "an honour and a privilege to be elected as Chancellor of the University of Wollongong".
"I look forward to continuing the outstanding work undertaken by Jillian Broadbent which has seen UOW develop and perform so strongly under her leadership and guidance," she said.
From its headquarters in the Illawarra, the University has developed its reputation as one of the leading universities in Australia through its world class teaching and research programs, its extended regional engagement and its significant international presence particularly in the Middle East and South East Asia.
McLoughlin's appointment as Chancellor-Elect was approved by the UOW Council at its meeting on Friday 3 April and the transition to her leadership is expected to occur in the final quarter of 2020.