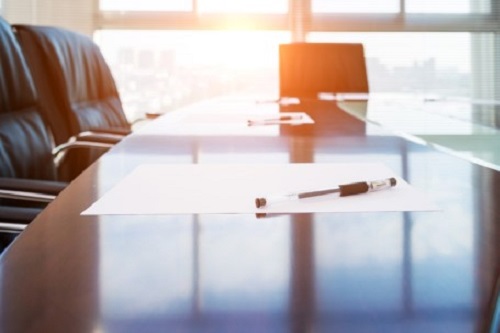 The University of Sydney has appointed its new Provost, Professor Barbara Messerle, after what it called an "extensive international search".
Professor Messerle, who will take up the role on 9 September 2019, is an alumna of the University and a graduate of the Australian Institute of Company Directors (GAICD) and currently the Executive Dean, Faculty of Science and Engineering at Macquarie University, a role she has held since January 2015.
The Provost is responsible for the strategic leadership and operational delivery of the University's academic objectives, and in particular the performance of the University's six faculties and three schools. Externally, the Provost also plays a key role in representing the University on the global stage.
University of Sydney Vice-Chancellor and Principal Dr Michael Spence said Professor Messerle has an "outstanding track record" in higher education and proven experience in innovation and transformational change leading to better outcomes for students, teaching staff and researchers.
"She joins us at an ideal time to contribute to the next phase of our future strategic planning, especially as we head towards the final year of our 2016-2020 strategy," Dr Spence said.
Dr Spence also paid tribute to current Provost and Deputy Vice-Chancellor Professor Stephen Garton for his "enormous contribution" to the University. He will step into a new time-limited role as Senior Deputy Vice-Chancellor.
"I would like to express my profound gratitude to Professor Garton for the role he has played leading and shaping the University as Provost over the last 10 years," Dr Spence said.
"I am so pleased that he has agreed to stay on a little longer as Senior Deputy Vice-Chancellor to help facilitate the transition of the new Provost to the University and to ensure optimal governance during this time."
Taking up the role as Provost marks a return home to the University of Sydney for Professor Messerle, who completed both her undergraduate and postgraduate studies at the University and spent several years as a University of Sydney ARC Queen Elizabeth II Fellow and ARC Senior Research Fellow following a post-doctoral position in Zurich, Switzerland.
Professor Messerle said she was looking forward to returning to the University of Sydney in a new capacity as Provost.
"I look forward to working with the many talented people at the University and building new opportunities for research and teaching with them," Professor Messerle said.
"I am sad to be leaving Macquarie University of course but value the relationships I have built over the past five years and am proud of the progress the Faculty of Science and Engineering has made while I have been Executive Dean."