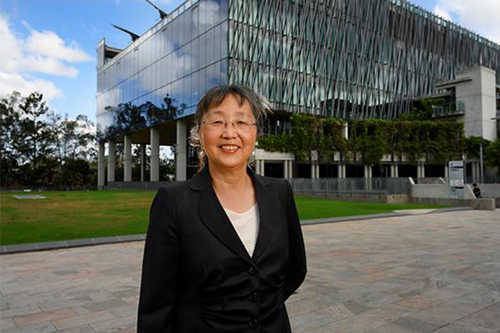 The Queensland University of Technology (QUT) has appointed an outstanding technology leader as the head of its Council.
Dr Xiaoling Liu, a company director and minerals industry leader, will take up the role at the end of the year when outgoing QUT Chancellor Tim Fairfax AC ends his seven-year tenure as Chancellor.
Announcing the appointment, QUT Deputy Chancellor Jenny Parker said Dr Liu was a "global citizen" with strong connections to Queensland, who "perfectly reflected QUT's real world philosophy".
"Dr Liu is an innovative and accomplished engineer," Parker said.
After an extensive career with Rio Tinto that included working as a research engineer, and operational roles such as managing the Boyne Smelter in Gladstone and leadership of Rio Tinto operations based in Brisbane, Dr Liu rose to the role of President and CEO of Rio Tinto Minerals in the USA, a position she held from 2011 to 2014.
Since returning to Australia, Dr Liu has undertaken a number of substantial governance appointments including on the boards of top Australian companies South32 and Newcrest.
QUT Vice-Chancellor Professor Margaret Sheil joined Parker in welcoming Dr Lui's appointment, saying that in seeking a new Chancellor the University was looking for "someone who has warmth and an understanding of higher education as an agent for deep and abiding social change".
'A champion for QUT-industry collaboration'
Dr Liu has called Australia home since 1988. Her family has lived in both Gladstone and Brisbane and she has many connections to the QUT community.
She expresses a passion for higher education saying it's the foundation of her career and without it she wouldn't be who she is or where she is today.
"I will be a champion for QUT-industry collaboration," Dr Liu said.
"I understand that industry needs graduates who are future-ready and that industry needs to develop new technology or be left behind. Universities can imagine and help develop that technology."
Dr Liu added that with "governance experience and the ability to seize opportunity yet manage risk", the University's Council will work with management "for the benefit of the entire QUT community".
Professor Sheil paid tribute to the outgoing Chancellor, saying he had provided "outstanding leadership" to the university's governing body.
"[Mr Fairfax] has been a source of wise counsel both to me and to my predecessor Professor Peter Coaldrake," Professoe Sheil said.
"The university will remember Mr Fairfax with great fondness and for the experience he brought to Council from his background in agriculture, the media and as a supporter of education and the arts."