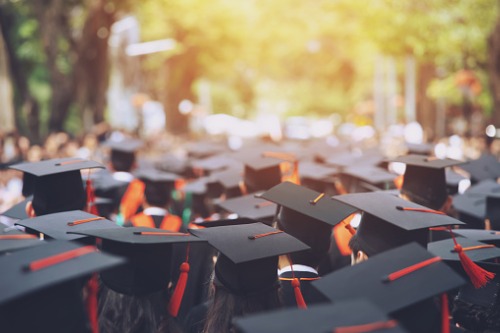 Sixty-one percent of Australian workers do not think their current skill set is suited for the next five years of work, up from 56% in 2018, a new report has found.
The study, by Swinburne's Centre for the New Workforce, examined Australian workers feel about artificial intelligence, automation and other transformations of the workforce.
In addition to wanting their skillsets sharpened, Australian workers indicated a preference towards more learning and stimulation in their daily work.
When asked what inspires them in their current work, 46% of Australian workers rate 'the nature of the work itself', and 34% rate 'opportunity to learn and grow'
When asked about the main barriers to learning at work, 56% stated 'not having dedicated time for learning' and 39% stated 'unsupportive working environment where learning is stigmatised'
The report also found that a worker's education level greatly affects the likelihood of workplace learning occurring, with 61% of university-educated workers spending more than one hour a week learning, compared to 39% for TAFE-level workers and only 35% of workers with no tertiary education
Aussie workers need to sharpen skills
Director of Swinburne's Centre for the New Workforce and research lead, Dr Sean Gallagher, said the pace of change is real and continues to accelerate in Australian workplaces.
"As digital technologies transform work across the economy, workers will need to continuously learn to stay ahead of the disruption curve," Dr Gallagher said.
According to a recent study by IBM's Institute for Business Value of 5,670 global executives across 48 countries, it now takes 36 days a year to 'close a skills gap through training', which is an increase of more than 10 times in just four years.
"That's the equivalent of five hours of learning each week. Most Australian workers are not doing enough learning to advance their skills, knowledge and capabilities," Dr Gallagher said.
"As technology advances, routine work will increasingly be displaced. Only learning more functional skills is not enough for a worker to secure their future".
'The low levels of learning occurring in workplaces across Australia is a serious concern".
Dr Gallagher said that while workers themselves are reporting they feel they are falling behind and are not prepared for the digital era, bridging the capability gap does not mean employers have to lose hours of productivity from their employees each week being in expensive training courses.
"Work is where disruption is occurring, not the classroom. So, developing the skillset workers require is best done in the workplace," he said.