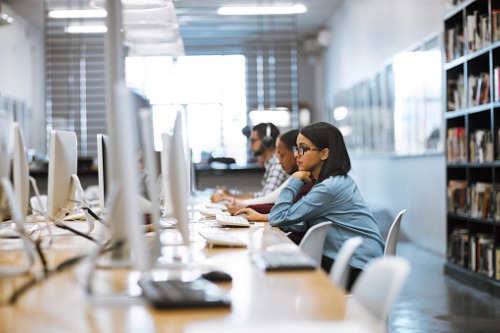 A university and two leading computer companies have teamed up to unveil a new facility to power research with real-world impact.
The UTS x Acer Predator Analytics Lab, unveiled by Acer and Intel at the University of Technology Sydney (UTS) this week. will be accessible to academics in the Faculty of Engineering and IT (FEIT) and other relevant disciplines.
Distinguished Professor Fang Chen, executive director of data science UTS said the Faculty of Engineering and IT at UTS continues to be "at the forefront of innovation".
"This is particularly the case in areas such as advanced data analytics, artificial intelligence, and in many sectors such as education, transport and water technologies," Professor Chen said.
"By giving bright minds access to Acer's powerful, high-tech hardware, the newly established lab will help to further develop this expertise and achieve data science breakthroughs that have significant social, industry and economic impact."
Acer Predator Gaming technology supports UTS innovation with a research space that fuses high-tech gaming technologies to pioneer artificial intelligence development
Rod Bassi, sales director of Acer's Oceanic Region, welcomed the opportunity to work with a "distinguished Faculty and University" and invest in the research lab.
"[The lab] will provide a new set of tools for FEIT academics and their research associates," Bassi said.
"Acer's Predator brand has continued to push the boundaries of product innovation and being an OEM manufacturer ourselves we understand the opportunities that the processing power of gaming technology can deliver to other areas."
Bassi highlighted the opportunity to take advantage of these capabilities and put it in the hands of academics, through "an innovative and engaging research space."
At the UTS x Acer Predator Analytics Lab, UTS also showcased the development of the UTS x Acer Learner Attention Analytics Pilot Program – an industry first-of-its-kind program launched in April 2019 led by Professor Chen and supported by Acer and Intel.
The program harnesses cutting-edge artificial intelligence and monitors students' eye gaze, mouse, keyboard and digital pen movements to understand personalised learning behaviours based on how students interact with their digital learning systems.
Its aim is to drive improved student engagement, learning efficiency, lifelong learning and positive learning environments.
More than 100 students from both UTS and John Paul College have participated in the first round trial of this program, and it has offered fresh insights into the way students conducting online learning, provides innovative ways to assess student learning progress, and enables multi-level learning outcome comparisons in real-time.
"The progress of the pilot program to date has proved the concept and effectiveness of using digital technologies to understand student engagement patterns in real-time," Professor Chen said.
"This provides many possibilities to create innovative solutions for educators, students and broad communities for effective online lifelong learning."