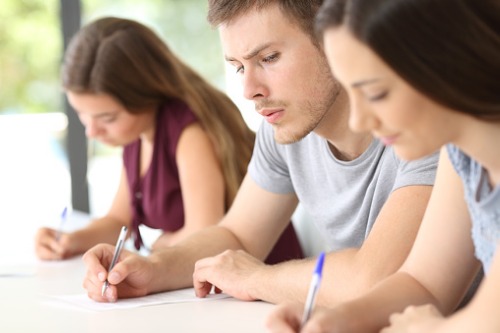 With easy access to information today, original content and copyright systems are highly valued across Australia's education sector.
The Australian Government Office for Learning and Teaching research surveyed 14,000 students finding: 6% of students reported engaging in one or more cheating behaviours under investigation, 15% had bought, sold or traded notes and 27% of students had shared their completed assignment with another student.
While text-matching software is nothing new, a new partnership promises to take plagiarism detection to the next level. Australian EduTech service provider Androgogic recently announced it is joining forces with Swedish plagiarism prevention software Urkund, a tool that helps educators evaluate if sources in an assignment look suspicious.
When students submit their work to the teacher, it has already been checked against URKUND's three source areas. URKUND then present the information the teacher requires to determine if the text contains plagiarism.
Since everything that passes through the URKUND system is made a future source, students cannot borrow a text from another student at the same school or any school that uses URKUND. This creates a strong preventive effect since students know that every submitted document is checked.
Alexander Roche, founder and principal education technologist at Androgogic said the education community in Australia has only had access to one anti-plagiarism system before now.
"As with many monopolies, service for the legacy product has been perhaps less than what it might have been," Roche told The Educator.
"The legacy product also creates a significant support load for the institutions using it."
Roche said the Urkund product not only produces very low support loads but has also been demonstrated to be more effective at identifying instances of plagiarism.
"The product is also affordable," he said.
URKUND CEO Andreas Ohlson said Australia is one of the "most important and interesting" markets for anti-plagiarism software.
"Our Australian clients are among our most engaged ones, supporting and challenging us in our mission to promote original thinking," Ohlson told The Educator.
"Research is telling us that academic impropriety is more common among international students, something that can be contributed to a clash between referencing routines or just that plagiarism is poorly understood."
Ohlson said this makes URKUND's coaching approach "extremely relevant" as Australia is one of the top countries hosting international students.
"In short, we believe that plagiarism detection software should be used in a coaching type of way rather than a policing way," he said.
"This is why we invest in features and supporting content that can help educators improve students understanding of plagiarism and its adverse effects on knowledge creation and innovation."
Traditional challenges remain
Roche said that, from an educational technology perspective, he expects challenges facing VCs in 2020 remain consistent with those faced for the last several years.
"Key amongst these is the need to empower their learners with relevant, modern and technologically up-to-date and accessible learning experiences," Roche said.
"To do this, lecturers also need to be both empowered, enabled and brought forward to be able to engage with changing learning and teaching delivery options."
Roche said this is as much a cultural and change management exercise as one of professional development.
"Educational Technology available in higher education is also increasingly powerful."
Roche said that with increased power comes increased complexity.
"It's a key challenge for VCs as well as lecturers and Educational Technologists to keep up with Educational Technology options but as an easy-to-use enabler of quality learning and not an impediment," he said.