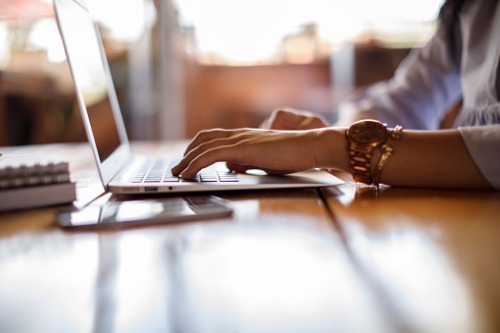 For international students, making payments to their higher education providers can be a complicated task. One of the key pitfalls is the issue of getting the exact payment amount transferred.
There are instances where the amounts transferred by the international student is not equal to the amount required to secure accommodation (i.e. net of FX charges).
It also can be difficult to reconcile who the payment has been received from, as the name on the payment can often be different.
For many international students they may have an English name that differs to their name in their mother tongue, which is on their bank account. Or sometimes the payment may be under the name of the student's parents. The timeliness of the receipt can also be a challenge.
However, a new partnership between a leading international ed-tech company and UniLodge Australia will simplify the way students pay for their accommodation, and the way higher education providers process those payments.
International students in Australia will now have access to more convenient payment methods and expect to see savings on their accommodation costs due to better foreign exchange rates.
UniLodge, a specialist accommodation provider for universities, colleges and TAFEs, manages over 70 properties across Australia. The new partnership enables UniLodge to eliminate manual reconciliation of fortnightly student payment records, thanks to the creation of a sophisticated payments solution.
The payment solution developed by CohortGo enables the organisation to adapt its existing payments capabilities to manage over 70 UniLodge bank accounts – one for each of UniLodge's accommodation sites - while providing a centralised view of their records.
Cohort Go CEO, Mark Fletcher, said the organisation offers education providers powerful tools to streamline and improve the management of critical areas – such as global payments and agent management.
"Cohort Go's integrated online platform helps education providers get more out of their engagement with international students," Fletcher told The Educator.
"The most powerful benefit – even beyond the massive productivity and efficiency savings – is that we help international student admissions offices to focus on what they do best: promoting their institutions and attracting the right international students."
At the same time, says Fletcher, CohortGo enables higher education providers to offer their international students "a vastly better customer experience".
"For example, a no-fee payments platform for international transfers that saves them hundreds of dollars a year, or by providing cost comparison tools for overseas student health insurance cover," he said.
Fletcher said the partnership with UniLodge brings many of the benefits that Cohort Go offers to higher education institutions to accommodation providers. He said that before Cohort Go, these institutions had to manually reconcile fortnightly student payment records across 70 bank accounts and can now automate much of their payments process.
Fletcher said that by implementing Cohort Go's payments platform, higher education institutions are able to offer their customers far better foreign exchange rates and no transfer fees.
"It makes it easier for UniLodge to manage, and cheaper and easier for students to use," he said.
Scott Nicholas, Finance Project Manager at UniLodge, said that by using the new platform, higher education providers can ensure that students' full payment amount is always receipted, as the AUD amount is not able to be altered through the gateway.
"The reconciliation field is a mandatory, pre-set item that enables Cohort Go to use our property management system's API [StarRez], to automatically attribute the payment to the resident," Nicholas told The Educator.
Nicholas said this automatic API functionality provides a two-staged confirmation process – when the amount is received by Cohort Go (as intermediary) and when the amount is deposited into UniLodge's account.
"This makes reconciliation far more efficient and gives us a real-time view of our payments," he said.