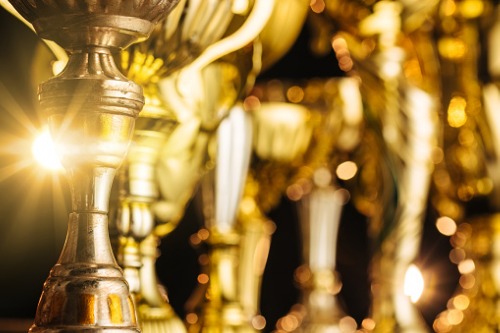 A University of Notre Dame nursing lecturer has become the first Australian to win an international nursing award for developing a website designed to support nursing students.
Darren Falconer, who is also currently a PhD candidate, received the prestigious Sigma Best Practice in Technology Award, which recognises significant contributions and achievements in the field of nursing.
"I was extremely happy just to be nominated, especially as Sigma is an international organisation so I was competing against many others from across the world," Falconer said.
"It was so nice to be recognised for the hard work that has gone into this, but what was even better is that people are actually using the website. It's not necessarily about winning an award; it's about creating something that has a positive impact with potential for longevity".
Based from experience
Falconer said that while there are a lot of resources available for nursing students, these are often not cohesive enough to help them get the information they need.
"It was evident from my research that nursing students experienced feelings of stress and apprehension prior to a clinical placement in this fast paced and unpredictable acute care clinical environment," he said.
"Many of the students felt that they lacked the knowledge and clinical skills, had concerns about role uncertainty, fitting into the clinical team, feeling inadequate, being out of their depth and burdensome to clinical staff".
Falconer added that nursing students also fear that they might forget information or make mistakes, especially at a crucial moment.
'Nursing industry needs to think outside the box'
Falconer, who has been an registered nurse for about 22 years and a university academic for 12 years, said he made use of his experience to develop AreYouPreparED?, a website which contains information for nursing students who will be undergoing clinical placement in an emergency department.
He also made use of a mixed methods study which included five focus group discussions with final year nursing students from three universities and about 750 surveys to pinpoint the kind of information nursing students need to guide them before and during their clinical placements.
"With the various issues facing the newest generation of nurses coming into the workplace, we need to think outside the box to prepare students and equip them with the skills they need to be successful and effective as health care professionals," Falconer said.
Falconer worked with the Edith Cowan University Centre for Nursing, Midwifery and Health Services Research lecturer Dr Helene Metcalfe, Clinical Training and Evaluation Centre director Professor Jeffrey Hamdorf, and web developer Prashant Umakanthan to develop the site which launched in May 2019.
The website now contains various resources in the form of YouTube videos, links to external sites, virtual learning experiences, research articles and even relevant government documents.
"Darren's platform will be a fantastic asset for our Notre Dame nursing students and provides an invaluable resource for ongoing professional development," Professor Karen Clark-Burg, Notre Dame's dean of Nursing and Midwifery, said.