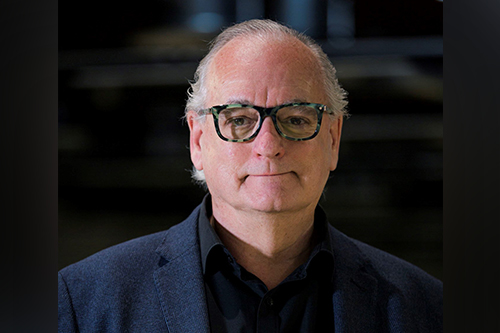 A recent Australia-wide survey of 420 senior high school students, reported in The Conversation, showed that 57% of pupils considered achieving a certain Australian Tertiary Admissions Ranking (ATAR) to be 'extremely important.' More than half of the students surveyed had a specific score in mind, with 55% aiming for an ATAR of 90 or more, even though more than half the cohort considered an ATAR over 90 'impossible'.
It's hardly surprising then, that the lead-up to Christmas can be an anxious time for many HSC students, with their ATARs soon to be released. Students often worry that their ATAR will be lower than expected and are concerned that this will keep them out of their preferred course and career forever. Over 80% of the high school students in the survey went as far as to say that a low score would be detrimental to their life. Of course, we know this is not - and should not - be the case.
My advice to students whose ATAR may not have met their expectations is to keep sight of their goal. You can and will bounce back from a disappointing ATAR. Pathway options such as UTS Insearch enable many students to enter their preferred university course and pursue their chosen career. There are always options and pathways to course entry. It's important for students to understand that no matter what they choose to do during the first year after the HSC – whether they continue their studies, work, or take a gap year – there are ways for them to get into university if that is their goal. In fact, just one in four undergraduate students is currently admitted to an Australian university based on their ATAR alone.
This is also an appropriate time to be mindful that the ATAR doesn't measure a person's potential. A ranking is a number – and it doesn't measure someone's entire school experience. There's so much more to an individual in terms of skills and overall abilities. At UTS Insearch, we often see talented students who missed out on their chosen course by just a few marks. They can go on to success, both in academia and industry.
We've found that even students whose ATAR was lower than they hoped overall, may have strong marks and real aptitude in certain subjects. That's one of the reasons UTS Insearch admits students based on their HSC subject average, calculated on their results for English and their three best non-VET subjects. It helps give students whose results may have been affected by scaling, or who have not performed their best at the time of the HSC for a range of reasons, another opportunity to study their preferred course at UTS. Students can enrol in diplomas in science, engineering, communication, business, IT, architecture and design.
At UTS Insearch, students develop the skills, knowledge and experience they need to succeed at university and beyond. By completing a diploma and achieving the required Grade Point Average, students who missed out on their desired offer first time around can fast-track into the second year of their UTS undergraduate degree (depending on the course chosen and the results achieved). UTS Insearch diploma students who have developed motivation and lifelong learning skills continue to perform in their degree courses, and the transition works.
Tim Laurence is the Dean of Studies at UTS Insearch. He is an academic leader with extensive experience in higher education teaching and education management. Prior to taking up his current position at UTS Insearch, he held the position of Associate Dean, Teaching and Learning, in the Faculty of Design, Architecture and Building at UTS. Tim holds overall responsibility for the design, delivery and quality assurance of all UTS Insearch pathway programs both locally and internationally.