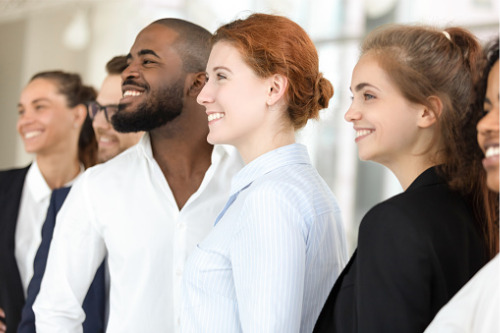 Across Australia, higher education professionals are among a global community driving cutting-edge research, innovation and positive change. Together, they share the critical responsibility of ensuring all students get the highest quality educational experiences so they can become successful and inspired graduates.
However, some are going above and beyond to have a game-changing impact on Australia's higher education landscape.
Today, the Educator's Higher Education Rising Stars has revealed the up-and-coming stars in Australia's tertiary education sector.
The Rising Stars list showcases individuals across the higher education spectrum who are making waves in the industry in the early stages of their careers. To be eligible, candidates must be aged 35 or under and be able to demonstrate effective leadership, innovation and achievement in their career to date.
So, without further ado, here are the sector's Rising Stars of 2020.
Dr Abbey MacDonald: Senior Lecturer in Arts Education, University of Tasmania
Asif Mahmood: Research Fellow, The University of Sydney
Dr Alyson Crozier: Program Director of the Exercise and Sport Science portfolio, University of South Australia
Dr Ashnil Murray: Lecturer, Torrens University Australia
Dr Gemma Sharp: National Health and Medical Research Council Early Career Fellow and Clinical Psychologist, Monash University
Dr Jessamy Tiffen: Senior research Officer, Centenary Institute
Dr Marnie Winter: Research Fellow at the Future Industries Institute, University of South Australia
Dr Paulina Stehlik: Senior Research Fellow at the Institute for Evidence-Based Healthcare, Bond University
Ebony-Jane Carroll: Professional Practice Consultant, Monash University
Ghaith Zakaria: Learning Designer, Victoria University         
Dr Hui Emma Zhang: Research Officer, Centenary Institute       
Iris Lim: Assistant Professor, Bond University              
Jesse Young: Research Fellow, University of Melbourne
Jessi Dillon: Learning Designer (Educational Developer), Victoria University
Ryan Ebert: Lecturer and Project Officer, Swinburne University of Technology
Shivali Nayak: Senior Content Producer, Australian Broadcasting Corporation
Shujun Wang: Researcher, Tech founder, School of Biomedical Sciences, University of Queensland
Stefan Oehlers: Associate Faculty, Centenary Institute
Tristan Damen: Data Analyst, RMIT
Zein Saleh: Associate Lecturer (Engineering), University of Wollongong