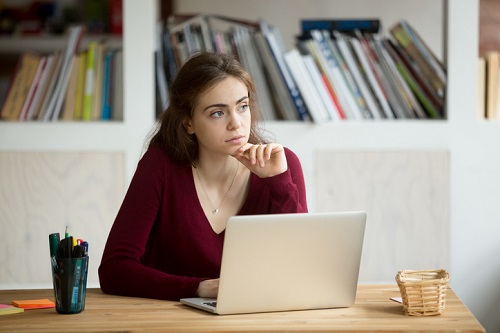 As the academic year nears its end, state governments are looking to entice school leavers to take up vocational education and training (VET).
Recently announced recommendations of an expert review into the Australian Qualifications Framework (AQF) recommended "significant reforms" to "reinvigorate" the connection between vocational education and training (VET) and higher education.
For its part, the Victorian Government recently announced that it would review the Victorian Certificate of Applied Learning (VCAL) and VET in the state's schools to ensure that the programs are still in tune with providing skills to match the needs of the economy.
"Nearly half a million new jobs have been created by the investments and major projects delivered by this Government. We need to make sure that school students have the training to benefit from these jobs," Victorian Education Minister James Merlino said.
"Victorian students should be able to get the best training and skills at school to position them for their future jobs and lives."
According to the state government, over 20,000 students had enrolled in a VCAL certificate in 2018.
The review – which will also look into how VCAL can help student make better post-secondary schooling decisions – is expected to result to reform recommendations which will improve the transition from secondary schools to further education, training or even employment. The final report is scheduled to be completed by May 2020.
John Firth, former CEO of the Victorian Curriculum an Assessment Authority, said students, families and employers must be able to trust the quality of vocational and applied learning.
"That's what this Review will look at, and that's what these reforms will deliver," he said.
Firth, who will also serve as the chair of the VCAL review, will be joined by representatives from various schools, as well as economy and employment exports.
Promoting free apprenticeship
The Queensland Government recently promoted its new $32m apprenticeship initiative which aims to provide school leavers with free skills and training to pursue their career of choice.
The program has up to 172 courses – 139 of which are apprenticeships and traineeships. The courses include those with a high demand for workers such as electrical, plumbing, engineering, healthcare, hospitality, and early childhood.
As of July 1 this year, some 182 individuals in Sunshine Coast were able to secure apprenticeship for free through the program.
"With graduation for thousands of our young high school student just around the corner, I would encourage them to consider the fantastic opportunities an apprenticeship can provide," Queensland's Minister for Training and Skills Development Shannon Fentiman said.
Being one of the leading training facilities for promoting VET, 94% of SCTTTC's graduates managed to secure employment or transition to further education in 2018.
SCTTTC itself currently serves around 180 students from 35 schools. Julie Pozzoli, principal of Caloundra SHS, said that over 500 employers have hosted work experience for SCTTTC's students.
"It is fantastic to see the success rate of SCTTTC graduates because we want more young Queenslanders to take up an apprenticeship or traineeship in the industries where we know there will be jobs and that's what our free apprenticeships for under 21s initiative will do," Minister Fentiman said.