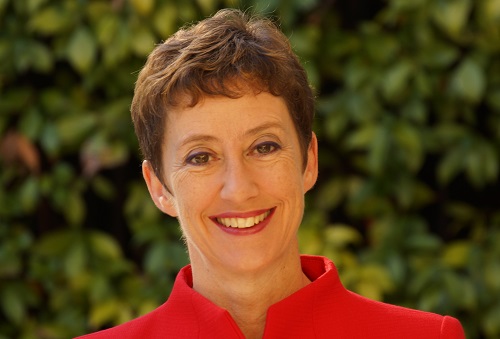 Remaining competitive at a time of significant change in the higher education sector is no mean feat.
Yet, students continue to rate their undergraduate experience at Flinders University as above the national average on every measure.
This finding was revealed in the 2018 Student Experience Survey (SES) released by the federal government on the Quality Indicators for Learning and Teaching (QILT) website.
Student Experience at the University was assessed across six categories of overall quality of educational experience, teaching quality, learner engagement, learning resources, student support, and skills development, with Flinders exceeding the national average in all categories for its undergraduates.
Deputy Vice-Chancellor (Students) Professor Clare Pollock said the University has a student-centred ethos which drives its paramount focus on student success, supported by university-wide values of integrity, courage, innovation and excellence.
"Flinders is strategically repositioning itself to be a world leader in education and research," Professor Pollock told The Educator.
"In addition to our many staff who deliver expertise in both teaching and research, our Teaching Specialist academics are dedicated to enhancing the excellence of the educational experience for our students."
Professor Pollock said the University's high calibre staff are recognised as leaders in their fields through national and international accolades including Australian university Teacher of the Year.
"At this time of rapid change our strong industry relationships are instrumental in ensuring our curriculum is industry relevant, and in providing students with meaningful work integrated learning to benefit their studies and future careers," she said.
"We're the only university in Australia to offer every student the opportunity to study innovation and entrepreneurship as part of, or alongside, their course."
Professor Pollock said the University also offers a range of unique skills development initiatives such as our Horizon Professional Development Award, a personalised professional development program which complements students' academic programs and equips them with skills to transition into the future workplace.
More than 3,000 students are currently participating in the program.
"Flinders University has also invested in contemporary learning resources to give our students the tools they need to be their best, from our purpose-built student hub to our seven-day-a week libraries and a one-stop-shop for student support assisting with enrolments, course and scholarship information and more," she said.
"Our students frequently provide feedback on the high quality of their experience. Engaging with students as partners has empowered them and increased their influence."
Professor Pollock said this can be seen in campus concerts and food choices or special events like 'Relax Day', through to the big issues of sexual harassment and reducing our carbon footprint.
"Looking ahead, we're investing an additional $100m in education over the next five years to continue to improve the student experience and quality learning regardless of where they're located, be it Bedford Park, Tonsley, Adelaide or regional South Australia to central Australia and the Top End," she said.