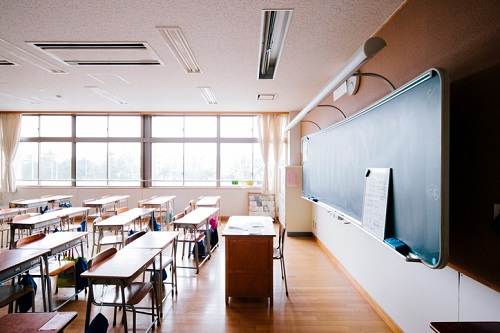 Prime Minister Scott Morrison has confirmed that Australia's schools and universities will remain open, saying the government is taking "a pragmatic but cautious approach".
Speaking to reporters in western Sydney following a meeting of the Council of Australian Governments, Morrison announced the formation of a "national cabinet" to coordinate resources and respond to the health emergency posed by the spreading coronavirus (COVID-19).
"In the course of the day, a number of things have become clear, based on the advice of the National Coordinating Mechanism. There was growing evidence of greater community transmission across Australia," Morrison said.
"There has also been disruption of international supply chains, and these issues are not contained to Australia. So, by Monday we will be advising against organised non-essential gatherings of persons of 500 people or greater".
Morrison said this will not include schools, university lectures or the public transport system.
So far, the outbreak of the virus has led to the closure of six schools nationwide and the cancellation of several sporting events, including the Grand Prix.
NSW Premier, Gladys Berejiklian, defended the decision not to close schools and universities, saying the state would continue its existing education policies.
"If a student is identified as having the virus, we will ensure the infected person is isolated and make contact with those that have come into contact with that person," Berejiklian said.
"What is really critical is that school is essential, but we will of course shut down a school if it's deemed to be unsafe and take all necessary measures based on the advice of medical experts".
Government advises against foreign travel
The worsening outbreak in many countries overseas prompted the committee to advise against foreign travel.
"We are also advising all Australians to reconsider your need to travel. We're effectively putting in place a Level 3 travel advice for the travel of Australians overseas," Morrison said.
"We will continue to take a pragmatic but cautious approach…and we will be meeting again on Sunday to consider the further advice based on these arrangements".