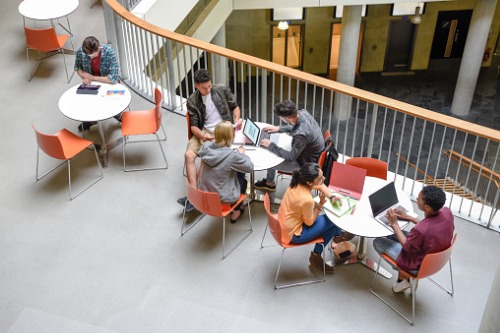 Australian Catholic University (ACU) has announced it will move to adopt a free speech code recommended following a Federal Government review headed by former High Court Chief Justice The Hon Robert French AC.
The announcement follows Federal Education Minister, Dan Tehan's call earlier in the week for Australia's universities to adopt a free speech code following reports of free expression being prevented on campus.
"It is absolutely vital that our universities are places where freedom of speech… can take place," Minister Tehan told 2GB.
"The future of Australia is dependant on our youth…. we want them to get the academic inquiry that they need to set this nation up for the future."
ACU Chancellor The Hon John Fahey AC and Vice-Chancellor Professor Greg Craven AO GCSG said the university fundamentally supported freedom of expression and academic inquiry.
"ACU strongly believes that universities exist to provide a forum for a contest of ideas," Fahey said.
Professor Craven said he had asked the university's General Counsel to produce a draft code that formalises ACU's commitment to an environment that encourages such a contest to flourish.
"In democratic societies, universities fulfil an essential role in facilitating independent thought and open debate," Professor Craven said.
The proposed ACU code will be modelled closely on the French code and, as envisaged by Mr French in his associated report, will be adapted to suit the university's characteristics and mission.
"The code will serve as a touchstone document that provides members of the university community with certainty and clarity around freedom of speech," Professor Craven said.
"Of course, freedom of speech is never limitless. This is precisely the role of a well-drafted principles-based code – to guarantee free expression, regardless of whether it is popular, while also setting out the necessary framework for it to thrive."
Sydney University has also announced that it will "thoughtfully" implement the principles of the campus free speech code based on the model drafted by former High Court Chief Justice, The Hon Robert French AC.
On Wednesday, the University's Vice-chancellor Michael Spence described the code as "a terrific thing, and the values it expresses are exactly the values we fight for".
The same day, the University of Melbourne endorsed the new Freedom of Speech policy to promote "critical and free enquiry, informed intellectual discourse and public debate within the University and in the wider society".
Vice-Chancellor Duncan Maskell said freedom of speech and academic freedom of expression are core values of the University of Melbourne.
"Freedom of speech is a fundamental principle of our University – it always has been and always will be," Vice-Chancellor Maskell sad.
"It is the responsibility of universities to ensure they have strong policies in place to protect freedom of speech and academic freedom."