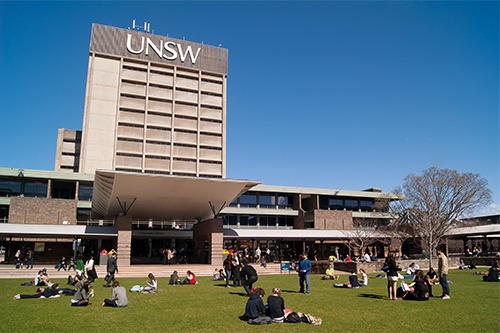 Several universities are providing 'academic amnesty' to students who fail subjects during the disruptions caused by the COVID-19 outbreak.
La Trobe, the University of NSW (UNSW and Swinburne announced the measures in recognition of the extraordinary times that students are facing as a result of the crisis.
Professor Jessica Vanderlelie, La Trobe's Deputy Vice-Chancellor (Students) told The Educator there are many factors that students are dealing with in their lives at the moment.
"The most concerning is the financial impacts of COVID-19 as they are losing their casual employment," Professor Vanderlelie said.
"In the event that students do fail a subject, this result will not be recorded on their academic transcript and will not impact their Weighted Average Mark. This is one way we are encouraging our students to continue their studies".
GPA's will not be affected
"In order to best respond to the COVID-19 situation and reduce the stress on our students during assessments we have developed measures in consultation with our student leaders to assist students, especially those who are facing serious disruption," UNSW said in a statement provided to The Educator.
The changes include changing the design of assessments for Term 1 so they can be completed remotely and removing the fail grade from the records of students who fail a course in Term 1.
"In many courses, the standard grades will be changed to a simple 'successful' grade to indicate the learning outcomes have been achieved," the University said.
"This grading will not affect grade point averages. In other courses that are retaining the full range of grades, assessment has been adapted to an online context".
The University said the changes are temporary and only for this term.
End-of-semester exams scrapped
Swinburne said informed its students that there will be no final end-of-semester exams for Semester 1 2020.
The scheduled final exam period will now be a final assessment period from 11 June until 26 June.
Final exams will be replaced by time-bound quizzes and tests conducted through Canvas and assessments, for example a project, assignment or portfolio with a submission deadline during the final assessment period.
"We understand that the current situation is creating challenges for some of our students, and for this reason, students who fail a unit this semester will not have fail grades recorded on their academic transcript," the University told The Educator.
"Any fail grades this semester will not have an impact on students' grade point average (GPA)".
Students can also apply for this semester's marks to be excluded from the calculation of honours, so they are not disadvantaged. There will be no change to how the University publishes other pass grades.
Unis looking at alternative assessment models
Universities Australia CEO Catriona Jackson said since the beginning of the COVID-19 pandemic, universities along with government and regulators have sought to reduce the impact of coronavirus on our students by introducing as much flexibility as possible.
"We recognise this is a particularly stressful time for students, and all universities are doing everything possible to reduce disruption and increase support services," Jackson told The Educator.
She said while the details will be a matter for each individual institution, all universities are looking at "alternative modes of assessment".
"Universities are redesigning assessment methods that do not require students' presence on campus, and revised timelines will be introduced to ensure minimal disruption to the assessment process," Jackson said.