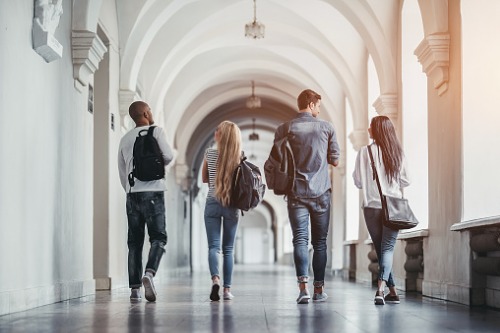 Five Australian universities have been ranked among the most attractive employers in Australia, highlighting the strength of the nation's higher education sector.
The Top 20 Most Attractive Employers ranking – released by global recruitment agency Randstad – is part of the company's annual Employer Brand Research which looks at 10,000 Australian workers' perceptions of employer brands, industries and job seeker drivers.
The five Australian universities ranked within the ultra-competitive top 20 most attractive employers were the University of Melbourne (up 14 places); RMIT (up 10 places); the University of Sydney (up 14 places); the University of Queensland; UNSW; and Monash University.
The top three jobseeker drivers for the education sector include financial health of employer, use of the latest technologies and having a good reputation.
A spokesperson for RMIT said the university was "delighted" with the top 10 result.
"We are committed to ensuring that RMIT remains a great place to work," the spokesperson told The Educator.
"We constantly challenge ourselves to reimagine what education will be like tomorrow and decades from now, and make the changes required to support the communities we serve for generations to come."
The spokesperson added that the university, led by its values, remains focused on building an inclusive community where everyone feels safe, respected and valued.
"We continue to drive improvements in flexibility and gender equality and we seek to create diverse and balanced representation at every level," the spokesperson said.
"Many of our achievements demonstrate the passion and purpose of RMIT's extraordinary people who share a vision for education that prepares our students for the future."
Frank Ribuot, CEO of Randstad Australia, said the universities' climb up the rankings was testament to their strong reputation as innovative and employee-friendly organisations.
Another factor, he said, was the strength of the sector as a top export.
"Australia's higher education sector is very well-known as a top export and is at the top of every political discussion that's going on in terms of investment," Frank Ribuot, CEO of Randstad Australia, told The Educator.
"The big eight universities are very innovative and progressive. If you tie all of this back to the other main factors that attract people to work, such as work-life balance and the effective use of technology, it becomes a natural reaction to consider these universities as great places to work."
University of Melbourne's executive director of HR, Sally Eastoe, said: "Naturally we are delighted the University of Melbourne has been recognised among Randstad's Top 20 Most Attractive Employers in Australia."
"The survey reflects the richness of jobs that the sector has to offer and the strength of the sector as an excellent employer," Eastoe told The Educator.