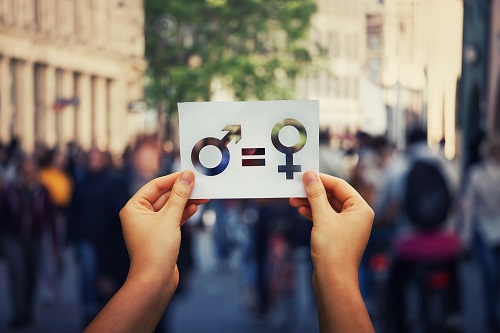 The education sector is on a roll in addressing various issues, ranging from environment to improving learning outcomes. Ever present in the key issues institutions are trying to resolve is the case of gender equality.
A number of Australian universities were recently lauded for such efforts.
The Science in Australia Gender Equity (SAGE) initiative recently awarded 13 higher education and research institutions the Athena SWAN Bronze accreditation for their efforts in promoting inclusivity in the fields of science, technology, engineering, mathematics and medicine (STEMM).
Among these recent winners are University of Queensland (UQ), Flinders University and the University of South Australia (UniSA), who shared their efforts to close the gender gap.
How to bag a bronze
UQ was lauded for its move to implement a long-term plan to advance the careers of women, trans and gender diverse individuals in the fields. The plan involves improving their access to leadership roles, narrowing the gender pay gap, and providing necessary services such as childcare.
Last April, the Times Higher Education ranked UQ 41st out of the top 100 universities which contributed to gender equality. A number of Australian universities made it to the list, with Western Sydney University ranking first.
Like UQ, Flinders University Vice Chancellor Professor Colin Stirling said they will be launching its own gender equity action plan, which has five objectives:
Supporting a fair and inclusive workplace culture,
Encouraging and supporting flexible and dynamic working,
Developing leaders through identification of talented staff representing diverse genders,
Pay equity, and
Celebrating achievement
Flinders began its efforts to close the gender gap in STEMM in 2016 in a bid to achieve the SAGE Athena SWAN Bronze Accreditation. However, Stirling said that they ultimate goal is not to get recognition, but to "achieve fairness of opportunity."
"We have analysed our performance across areas such as gender diversity in our workforce, promotions, leadership opportunities and training, parenting support and leave, Indigenous employment, disability support, cultural and linguistic diversity, student diversity and more," he said.
Shooting for gold
UniSA, for its part, is planning to take things up a notch.
The University's Vice Chancellor Professor David Lloyd said that while SAGE only covers those in the STEMM field, they are planning to go beyond it as they seek to bag the SAGE Athena SWAN Gold Accreditation.
"That meant we looked across the board, not only at policies, but at processes and practices to see how they fit together to either help or hinder the goal of gender equity, giving us a full picture of the kinds of improvements that research shows, will have an impact," he explained.
"We are deeply committed to growing a diverse workforce and strengthening a culture where talent thrives, difference is valued, and individuals are respected for their unique contribution."
UniSA's efforts to pursue gender equality included the launch of a $2m international female fellowship program in engineering, appointing its first female chancellor, and introducing a scheme to help women in their maternity leave to stay in touch with their research.
A helping hand
Fortunately, the universities are not totally alone in their fight for gender equality.
Minister for Industry, Science and Technology Karen Andrews during the awarding ceremony voiced the Federal Government's commitment to increase the number of women in the STEMM field.
"[O]ur universities and institutions must be at the forefront when it comes to setting an example," she said.
"SAGE's work is an important part of our Women in STEM Strategy and Women in STEM Decadal Plan and that's why we included a further $1.8m toward the SAGE initiative in the 2019-20 Budget."