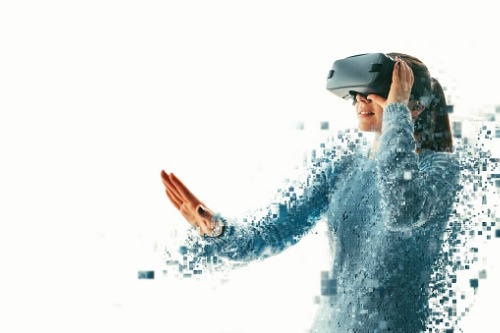 A Sydney university is advancing research into learner attention to revolutionise the future of learning in collaboration with two technology giants.
The University of Technology Sydney's pilot program, supported by Acer and Intel, combines advanced behavioural analysis focused around computer aided learning (CAL) with AI and machine learning to improve classroom learning.
It is currently being piloted with 200 Data Science students in the faculty of Engineering and IT at UTS and harnesses breakthrough technology in attention analysis to better understand learner behaviour, devise new methods to characterise attention, and develop a proof-of-concept platform that could lead to enhanced learning experience and outcome.
Due to widespread hyper-connectivity, modern students now face more distractions than ever before. This, combined with students learning at different ways at varying paces, is testing traditional teaching approaches that rely on a standardised curriculum and is creating a need for educators to better understand how to capture the attention of different students.
As part of the study, learner data is collected using hand gesture and eye tracking technology combined with a graphical user interface (GUI) to record mouse movements, keyboard and digital pen usage and eye movements. The data will then be analysed using artificial intelligence and machine learning algorithms to determine behaviour patterns and the linkage to learning outcomes.
"The aim of the UTS x Acer Learner Attention Analytics Pilot Program is to create an education industry blueprint that can generates tailored personalised learning programs according to learners' behaviour patterns," said Professor Fang Chen, Executive Director of Data Science and Distinguished Professor (FEIT), UTS.
"Using learners' behaviour as a fundamental indicator of attention and analysing this with AI and machine learning technologies will enable the education sector to optimise the pace and learning materials for the needs of different learners."
Darren Simmons, Managing Director, Oceania, Acer, said the organisation was "thrilled" to support the UTS Data Science team led by Professor Chen and to be part of a pilot program that will "transform the education sector and be crucial in preparing students for the future".
"In addition to education, it will also assist technology providers, such as Acer, to develop new computers and software applications and behaviour-aware computer technology to better facilitate the changing needs of the education sector," Simmons said.
Currently in the initial data collection stage of the program, the pilot is being tested on two classes within the School of Computer Science UTS Data Arena – including an undergraduate class of 150 students studying software engineering, and a postgraduate class of 50 students using machine learning.
The project will also have the potential to be further extended to detect learner frustration and hesitation. Determining when and why this occurs is an essential step towards customised teaching and learning and will be integral in improving the student experience and wellbeing.