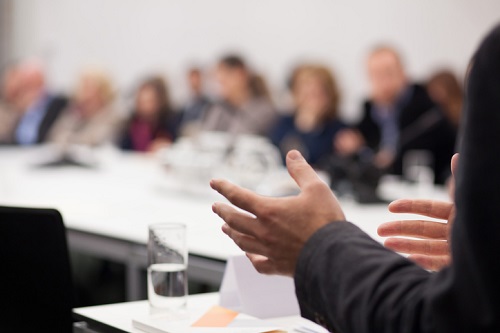 While there is a lot to be said for teaching students the value of public speaking, there is a similar skill that, if learned effectively, can help young people one day become successful lawyers or politicians.
The practice of 'mooting' – convincing others through persuasive argument, usually in a courtroom – has survived and evolved over half a millennia and is still widely used as a teaching tool in universities all over the world.
For Bond University's, 2019 marks its most successful year for mooting since its campus first opened in 1989.
The banner year included winning six competitions, a host of other strong finishes including one runner-up, multiple semifinalist and quarterfinalist places, and nine individual oralist awards.
Professor Brenda Marshall, Deputy Dean, Faculty of Law said the teaching of mooting is vitally important because of the wide array of professional and academic skills it develops, including oral advocacy skills, research, writing and teamwork.
"In competitive mooting students often have to learn an area of law in which they have not taken a class," Professor Marshall told The Educator.
"The skills students learn are directly transferable to professional life where lawyers have to continuously learn new law and remain up to date."
Professor Marshall said the intensity and time deadlines in competitive mooting also build students' resilience and teach them the value of effective teamwork.
"And of course, mooting is fun! It is a team sport for law students," she said.
Professor Marshall said the University will continue to invest resources in the mooting program to ensure that its students have ample opportunities to get involved and excel.
"For us, although winning is nice, the real goal is consistent excellence – our teams always want to be 'good enough to win'," she said.
"The Bond mooting community is very important, and in 2020 we will provide enhanced opportunities for students to become involved in the program, and also celebrate alumni with a planned publication - a retrospective on Bond's 30 years in mooting."
Bond sets sights on mooting 'Holy Grail'
The University's Director of Mooting Louise Parsons said 2019 has been the University's "best year of mooting ever".
"The students really fly the flag for our university, and they are right up there with the best in Australia and the best in the world," Parsons said.
"We aren't defined by trophies and winning competitions because you can have a great competition and not win, but it certainly has been a very pleasing year."
She said a strong connection with Bond's alumni and former mooting competitors contributed to the extremely successful campaign.
"The support from alumni has been amazing," Parsons said.
"We had alumni come in on weekends, after hours, take annual leave and help in all manners of ways, from coaching, judging, to playing beach cricket. There is an immediate sense of connection amongst the Bondies past and present and it is great that we have such a strong connection with them, and they still are a strong part of what we do."
Bond is seeking the 'Holy Grail' in 2020 - progressing to the international rounds in the Jessup Moot which is one of the world's oldest and most prestigious moot competitions.
"For 2020 we want to build on the momentum and hopefully keep the depth of talent," Parsons said.
"Doing well in mooting does attract students to Bond. Anecdotally, students have told me they come to Bond to compete in mooting. We have a big program and a small student cohort, so there are opportunities for our students to thrive."
Bond's Mooting Accolades 2019
Winner, Wilson Moot
Winner, Factums for Appellant, Wilson Moot
Winner, Factums for Respondent, Wilson Moot
Winner, Administrative Appeals Tribunal Moot Competition (Emily Goodfellow, Samuel Kassirer)
Best Oralist, Administrative Appeals Tribunal Moot Competition (Emily Goodfellow)
Advanced Round Participant, Administrative Appeals Tribunal Moot Competition (Dan Canta, Amy Langley and Elijah Png)
Winner, QUT Torts Moot
Best Oralist, QUT Torts Moot (Campbell Windsor)
Winner, Aboriginal Torres Strait Islander Moot Competition (Chantelle Martin)
Best Oralist, Aboriginal Torres Strait Islander Moot Competition (Chantelle Martin)
Winner, Queensland Intervarsity Law Competitions Moot
Best Speaker, Queensland Intervarsity Law Competitions Moot (Claudia Wilson)
Winner, 'Write The Award' Competition: Willem C Vis International Commercial Arbitration Moot Competition
Runner-up, Younes & Espiner Intervarsity Criminal Law Moot (Taylor Birtchnell and Ian Del Bigio)
Best Oralist (Rounds), Younes & Espiner Intervarsity Criminal Law Moot (Ian Del Bigio)
Oralist Awards, Preliminary rounds, Australian National Rounds, Philip C. Jessup International Law Moot Court Competition (Makaela Fehlhaber, Jessica Tselepy)
Sixteenth Finalists, Willem C Vis (East) International Commercial Arbitration Moot Competition
Honourable Mention, Best Oralist, Willem C Vis (East) International Commercial Arbitration Moot Competition (Martin Floro)
Quarterfinalist, Australia New Zealand Intervarsity Moot on Animal Law
Quarterfinalist, Gibbs Constitutional Law Moot
Quarterfinalist, ICC Moot Competition
Quarterfinalist, International Humanitarian Law Moot ALSA
Best Oralist, International Humanitarian Law Moot ALSA (Renee Shike)
Quarterfinalist, Championship Moot, ALSA
Participant, Alfred Deakin International Commercial Arbitration Moot Competition