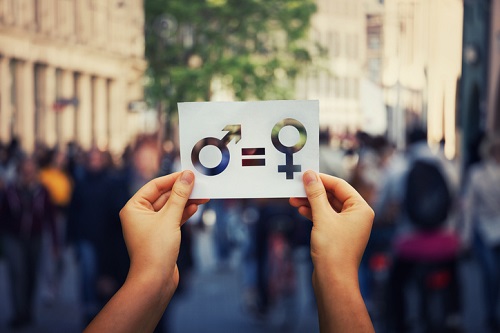 In April, Western Sydney University (WSU) was ranked 1st in the world for its work to address gender equality, and 2nd for reducing inequalities by promoting inclusive and equitable quality education.
It was the 14th consecutive year that WSU's work has been recognised with a citation as an Employer of Choice for Gender Equality (EOCGE) by the Workplace Gender Equality Agency.
The ranking was highlighted in the inaugural Times Higher Education University Impact Rankings, which measured more than 450 universities from 76 nations for their social, ecological and economic impact and commitment to the United Nations' 17 Sustainable Development Goals 2030 (SDGs).
Overall, the University achieved a ranking of 11th – placing it in the top 20 universities worldwide, and the highest ranked university in Australia.
WSU's sector-leading policies and practices include: 20 weeks paid maternity leave; 40 week paid phased return to work scheme; 8 weeks parental leave; specific support for women in relation to applications for academic promotion; research support incentives for women; breast-feeding policy and flexible work arrangements
WSU's Vice-Chancellor, Professor Barney Glover AO, chairs a Gender Equality Committee to drive the University's gender equality agenda in recruitment, leadership, learning and development, remuneration, flexible working and other initiatives to support family responsibilities, employee consultation and preventing sex-based harassment and discrimination.
"Western Sydney University was established 30 years ago to provide the highest quality education opportunities for the people of the Western Sydney region," Professor Glover told The Educator.
"In that time, the University has grown to become one of the world's leading teaching and research universities and play a vital role in the social and economic transformation of Western Sydney – the third largest and fastest growing economy in Australia and home to more than two million people."
The impact of the University's proactive measures can be seen in the demographic of its employees with 50% of its staff female, 47% of its managers female, and 41% of its professors female – one of the highest rates in the sector.
As a result, of the 7,561 students who embarked on their first degree at Western Sydney University this year, 4,217 were women.
Professor Glover said the University continues to stay true to its founding principles to help its region grow and prosper through key programs and initiatives which open up access and promote equitable and inclusive education, particularly for students from marginalised groups and from disadvantaged backgrounds.
"We also very proud to be a leading employer that actively works to promote and improve gender equality within the workplace, embracing a rigorous program that aligns with the United Nation's Sustainable Development Goal [SDG] 3: 'To end all forms of discrimination against all women and girls everywhere'."