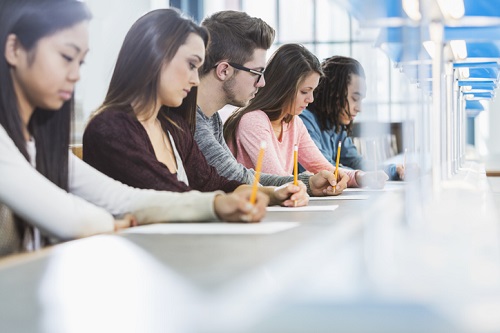 Swinburne has become the first Australian university to achieve Adobe Creative Campus, providing students with a vast range of new digital learning opportunities.
There have been moves in recent years to improve the digital literacy of students as the Australian workforce experiences significant technological shifts, such as increased automation and digitisation.
The Australian Industry Group's (AIG) Workforce Development Needs Survey Report highlighted digital literacies as an essential foundational skill as businesses adapt to new technologies and digitally-enabled environments.
Swinburne's latest development addresses this by providing all staff and students with full access to the Adobe Creative Cloud suite on their work and personal devices. This includes applications and services for graphic design, video editing, web development and photography applications and services.
'Preparing future-ready graduates'
Swinburne Deputy Vice-Chancellor (Academic), Professor Duncan Bentley, said the Campus will enable students to excel in digital literacy and enhance their employability with fundamental skills for the future of work.
"Graduates and employees require digital skills to be productive in the workforce of the future and aligned to the growing digital economy and society," Professor Bentley said.
"This partnership with Adobe supports Swinburne's technological focus and commitment to preparing future-ready graduates."
Professor Bentley added that Adobe tools will support the transformation of Swinburne's learning, teaching and assessment with more creative and engaging approaches.
AIG Chief Executive, Innes Willox, said that as businesses adapt to new digital technologies they are facing new demands on their workforce capabilities and cultures.
"The education sector must adapt quickly to the changing needs of the digital economy to ensure graduate employability and successful, future-focused businesses," Willox said.
"The partnership between industry and education is more important than ever."
Willox said that Swinburne achieving Adobe Creative Campus status – and its focus on digital literacies – will "provide students with a pathway to the skills they need for their careers and the graduates businesses need for their successful future".
Embedding digital literacy across the campus
Digital literacy capabilities will be embedded in Swinburne's courses, including innovations to learning activities and assessment tasks enabled through Adobe Creative Cloud applications.
Visual, audio and animation skills will be developed to advance students' creative and persuasive digital communications expertise.
Associate Professor Sandra Luxton from the Faculty of Business and Law says her students will use Adobe Creative Cloud to enable innovation in assessment practices.
"The Swinburne digital literacies program and the Adobe Creative Campus will support the transformation of learning and assessment through the use of innovative video, audio and digital presentation formats," Associate Professor Luxton said.
"This enriches our students' academic experience and prepares them with digital skills and confidence for the future workforce."
A Digital Literacies Hub will also be constructed in the Hawthorn library precinct for staff and students to access one-on-one training in Adobe products from student digital coaches.
"Swinburne has a key focus on technology, innovation, digital literacy and the future of work with its expertise in the fourth industrial revolution and rapid technological change," Professor Bentley said.
"This partnership with Adobe will enrich Swinburne's digital offerings, ensuring students are job-ready and equipped for the workforce of the future".
Adobe is supporting the appointment of a professorial position to lead scholarship, research and innovation in digital literacies education, complementing other specialist centres at Swinburne including the Data for Social Good Cloud Innovation Centre and the Centre for the New Workforce.
Managing Director of Adobe Australia and New Zealand, Suzanne Steele, said Adobe recognises the value of teaching digital literacy skills in higher education by preparing students for success in the classroom and in the modern economy."
"By collaborating with institutions around the world that align on similar student outcomes through Adobe Creative Campus, Swinburne serves as an example to other academic leaders that are looking to transform education and drive innovation," Steele said.