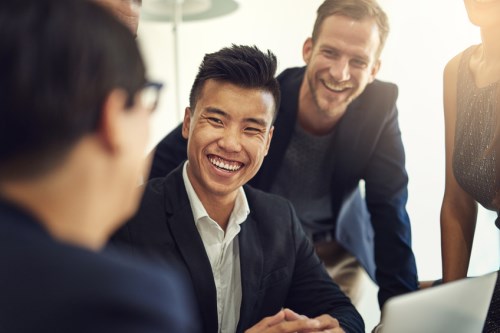 Recent research shows that while 79% of Australian employers in the education sector are open to hiring people with disability, only 58% are doing so.
To address this, the Federal Government launched a comprehensive online toolkit in February to help employers hire people with disability and build their organisation's disability confidence and competence.
The Employer Toolkit benefits universities and schools by making hiring processes more inclusive and helping leaders access a huge, untapped pool of talent. It covers a range of topics relating to disability employment, including creating inclusive policies, finding and interviewing jobseekers with disability, and making adjustments in the workplace.
In many universities across Australia, developing and implementing successful programs around diversity and inclusion can be challenging. However, Curtin University are leaders in the space of disability employment, with more than 125 employees who identify as a person with disability.
Of the 3,470 academic staff at the University, 57 identify as people with disability, and out of the 3,596 professional staff 70 identify as people with disability.
The University has a dedicated resource for staff with disability and remains the only University in Australia that employs an AccessAbility Advisor for staff as well as for our students. This resource has been in place at Curtin since 2012.
"First and foremost, supporting perceptions of cultural safety within the organisation through elements such as the use of language in recruitment practices, and across other policies and procedures more broadly," Erica Schurmann, Curtin University's senior advisor, diversity and equity (disability), told The Educator.
"These can create unintended barriers for people where they do not feel comfortable around disclosure in the workplace – for fear of discrimination, stigma or judgement - if such processes are not designed to be inclusive from the outset."
Schurmann said another important factor is getting people to recognise the value of committing time to attend training when juggling heavy workloads is often difficult.
"However, encouraging staff, leaders and senior managers to participate in training around unconscious bias, privilege, diversity and disability awareness can help discussions from commencement of employment about how best to offer and provide support for staff with diverse needs at work," she said.
Schurmann said the Employer Toolkit has helped Curtin University build on its already strong culture of diversity and inclusion.
"We're actively reviewing our current practices relating to designing and advertising jobs, our interview and selection processes, and our induction and training practices to ensure they are inclusive, accessible and welcoming to everyone," she said.
Curtin University is now also considering applying for "Disability Confident Recruiter" accreditation through Australian Network on Disability, Schurmann revealed.
""This will mean that we can show potential candidates they can feel confident in Curtin's desire and ability to support them in the workplace and through their career development," she said.