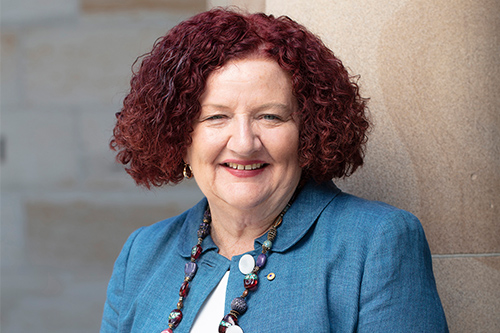 The Queensland University of Technology (QUT) has been named one of the fastest rising universities in the world, and top in Australia, for scientific research.
The results were published in the Nature Index 2019 tables, which are based on weighted fractional counts of natural sciences research outputs published in high-quality science journals.
The Chinese Academy of Sciences and Harvard University maintained the highest positions in the Index for four consecutive years, but the University of Chinese Academy of Sciences topped the list with the most impressive gains.
Other universities mentioned in the report included the Swiss Federal Institute of Technology Zurich, Princeton University, South Korea's Institute for Basic Science, Canada's Western University, Germany's University of Munster and Japan's Okinawa Institute of Science and Technology Graduate University.
Despite being just 30 years old, QUT is one of the fastest growing institutions in the world, boasting one the largest science and engineering faculties in Australia. The university's six-year-old Science and Engineering Centre is home to the Institute for Future Environments, which houses more than 300 scholars.
QUT Vice-Chancellor and President Professor Margaret Sheil said being highlighted as one of the universities to watch throughout the world is "a great honour and rewarding recognition" for all of the University's researchers.
"QUT strives to be innovative and lives its real-world vision in its collaborations with industry partners, which is critical to success in the Australian and global research environments," Professor Sheil told The Educator.
Professor Sheil added that the University has been on a "strategic research trajectory" over the past 10 to 15 years, with increased performance in a number of areas of focus such as robotics, automation, data science, energy and biomolecular engineering.
Exciting developments in science research
Professor Sheil pointed to several science research developments that have come out of QUT recently.
One exciting development that Professor Sheil pointed to was Australian Research Council Laureate Fellow Professor Christopher Barner-Kowollik's world-first collaboration work in pioneering a new type of dynamic material, reprogrammable by use of light.
"QUT is also working with a Japanese petroleum company to export the first ever shipment of green hydrogen to Japan," she added.
Other fields of research that the University is excelling at including bioengineering, robotics and agricultural science.
"One of our Biotechnologists, Professor James Dale, has been breaking new ground in banana research," Professor Sheil said.
"Two examples of this are the Northern Territory field trial of genetically modified bananas resistant to Panama disease, and his work developing the gene editing with CRISPR technology."
Another one of the University's esteemed professors, Dietmar Hutmacher, is showcasing some exciting developments in bioengineering.
Professor Hutmacher's pioneering research contribution has advanced knowledge in the fields of biomaterials, tissue engineering and regenerative medicine.
The University's work in environmental sustainability and conservation, should also be highly noted, Professor Sheil said.
Earlier this year, Dr Darryn Rackemann and QUT researchers, along with Mercurius Australia, commenced work on a pilot plant to prove the economic viability of turning sugarcane waste into either jet and diesel fuel or chemicals that could be used to make plastic soft drink and beer bottles.
Dr Darryn Rackemann, Senior Research Fellow from QUT's Centre for Tropical Crops and Biocommodities (CTCB), who led the program at the Gladstone pilot plant, said "the science has been proven"
"The engineering now is trying to prove the economics. And once the economics are proven, we can roll out the technology further," Dr Rackemann said.
QUT and Elo Life Systems are also working to improve environmental conservation through making crops, such as chickpeas, more drought resilient.
Professor Sheil also lauded the work of QUT in the field of robotics and automated vehicles, pointing to Professor Peter Corke's work on robot grasping and Michael Milford's work on AI and autonomous vehicles
"As a young university, QUT is highly effective in implementing change and adjusting structures to emerging research needs and quick decision-making processes this has been a major contributor to its success," Professor Sheil said.