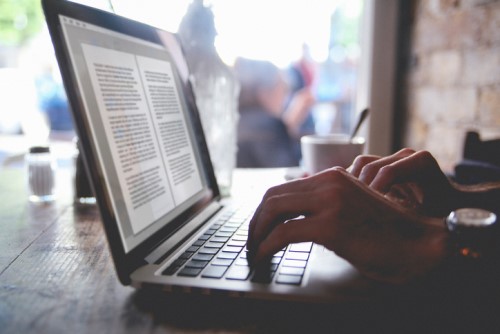 Globally, organisations are navigating their way through the Fourth Industrial Revolution – a fusion of advances in artificial intelligence (AI), robotics, the Internet of Things (IoT), 3D printing, genetic engineering, quantum computing, and other technologies.
To help society meet these needs, Swinburne University of Technology is developing new courses which put deep digital, complex problem-solving, collaboration, communication, interpersonal and leadership skills at their core.
Last week, the University was announced as the winner of the 2019 Australian Business Award (ABA) for its Industry 4.0 strategy, which focuses on strong industry relationships for positive social and economic change.
Below, The Educator speaks to Deputy Vice-Chancellor (Research and Development), Professor Aleksandar Subic to find out more about the strategy and its transformative impact across the University's teaching and learning landscape.
TE: Can you tell us how this strategy was formulated at a leadership level within the University?
Swinburne's Industry 4.0 Initiative emerged from our Research and Innovation Strategy, which focuses on creating economic and social impact through collaboration with industry, business, government and community. As part of this strategy, we established the industry-supported Digital Innovation Capability Platform – a group of six labs that research and develop digital technologies and translate them into real-world applications. This unique R&I ecosystem, underpinned by our digital capability and industry partnerships, led to the development of our Industry 4.0 Initiative and its application across research and education – from higher education to vocational and research training.
TE: In your view, how has Industry 4.0 influenced the University's teaching and learning landscape?
Our Industry 4.0 Initiative has driven major innovations across Swinburne's teaching and learning landscape. We put research-led education into practice and offer a suite of Industry 4.0 programs to prepare the workforce of the future. We are proud to offer Australia's first Advanced Diploma for Industry 4.0, co-sponsored by Siemens and Australian Industry Group (Ai Group). This has scaled up into an associate degree, with a graduate program to launch in 2020. We also embed the fundamentals of Industry 4.0 – technologies, processes and systems – into undergraduate courses across disciplines, and offer Industry 4.0 professional training programs for industry.
TE: In what ways is the Industry 4.0 Initiative preparing industry and society for the profound changes brought on by the Fourth Industrial Revolution?
While most companies will be significantly affected by the fourth industrial revolution, few have the skills and knowledge they need to make sure they are adequately prepared. Swinburne has established Victorian SME Hub in Industry 4.0 at our Factory of Future to help manufacturers unlock opportunities and transform their operations. We are also part of the national Industry 4.0 Testlabs network to provide innovation support to SMEs. Earlier this year, we joined with PwC, Siemens and the Australian Manufacturing Workers' Union (AMWU) to release an Industry 4.0 report detailing how businesses and workforces need to adapt. We will continue to offer our support in this space and we actively engage with Ai Group.