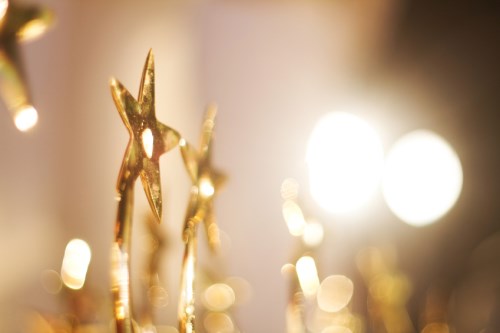 University of Wollongong (UOW) Vice-Chancellor Professor Paul Wellings CBE was delighted to receive an Honorary Doctor of the University (DUniv) from the University of Surrey, during a ceremony in the United Kingdom last week.
The award was conferred during the University of Surrey's graduations, with Professor Wellings present to accept the honour and to deliver a speech to the class of undergraduates.
Professor Wellings was recognised for his leadership and contribution to the field of higher education, both in the United Kingdom and in Australia.
Formerly the Vice-Chancellor of Lancaster University in the United Kingdom, Professor Wellings joined UOW in 2012. During his tenure, he has overseen a number of transformative initiatives to the University and guided UOW to a place in the top 250 of universities worldwide.
The Honorary Doctorate was conferred during the graduation in Guildford, in southern England.
Professor Wellings also delivered a speech to the audience of graduates, imploring them to embrace their futures and be open to the challenges that lie ahead.
"You graduate at a time with many uncertainties and even more opportunities," he said. "Your generation is required to solve numerous large-scale challenges.
"As you go into the workforce and take on leadership positions, do these roles with humility and humanity. For if you do, you can be a force to change society."
In an age dominated by the internet, Professor Wellings also encouraged the students to use the critical skills fostered during their education to examine the world around them.
"Given the perils of social media and the reams of unvalidated material on the web, do yourself a favour each time and every time you read or download a document. Ask the simple question: Is it true? For that has become the question for your generation."
During his time at the helm of UOW, Professor Wellings has overseen the expansion and innovation of all elements of the University.
He has guided a number of innovative projects that have seen UOW increase its reputation on a national and international stage, including the Sustainable Buildings Research Centre, Early Start Research and Discovery Space, the SMART Infrastructure Facility, iAccelerate, Molecular Horizons, and now the partnership between the University and the Ramsay Centre for Western Civilisation.
The University has also considerably expanded its research impact and advanced its learning and teaching capabilities to become one of the best young universities in the world.
Professor Wellings was appointed Commander of the British Empire (CBE) in the 2012 Queen's Birthday Honours list for services to higher education.
In accepting the award from the University of Surrey, he said he was "overwhelmed and flattered" to have been recognised.