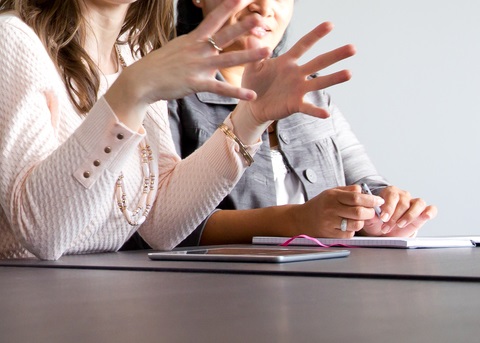 At the Rivers Secondary College's Richmond River High Campus, Sarah (Sally) Ford delivers a diverse range of VET programs including Agriculture, Horticulture, Hospitality and Food and Beverage.
However, she is also the Technological and Applied Studies Head Teacher, school community connections coordinator and school farm manager.
It's forgivable to think that juggling all of these roles means sacrificing quality for quantity, but such is Ford's impact that she was recently named the best vocational education and training (VET) teacher in Australia at the Australian Training Awards held recently in Brisbane.
The VET Teacher/Trainer of the Year Award recognises innovation and excellence by a VET teacher/trainer providing nationally recognised training to students at a registered training organisation (RTO), or in partnership with an RTO.
In an interview with The Educator, Ford said her ability to be so effective despite such a heavy workload is largely thanks to having a great team and a diligent work routine.
"Being organised and prioritising what I have to do every day, keeping a diary specifically for school and having an amazing faculty to work with every day is key for me," Ford told The Educator.
When it comes to what she believes are the most important qualities in a VET leader, Ford said that while using the supports available from the RTO can help leaders effectively deliver their course, building strong working relationships with students can help cater for their different needs.
"VET teaching and training is about being able to explain and demonstrate the skills required by the specific framework and allowing students to be able to demonstrate those skills in a flexible work environment," Ford said.
"A lot of the time we are delivering courses and developing skills within our students outside of the four walls of the classroom and this is where my students tend to thrive".
One of Ford's most successful initiatives has been implementing the Schools Merino Wether Challenge in 2018, which came about after the College developed a number successful partnerships over the past few years.
This allowed students to participate in initiatives such as the Bee Program, where local beekeepers share their knowledge and expertise with the College.
"We enter our honey and other products into shows including the Sydney Royal and the School Merino Wether Challenge," Ford said.
"Last year was the second time that we have competed in the challenge and it gives our students the opportunity to work with sheep as we traditionally do not do Merino sheep as an enterprise up here in the Northern Rivers".
Ford said the challenge allows students to develop skills in animal handling and management with a smaller animal.
"We then do the huge trip back to Dubbo from Lismore for the students to show the sheep and demonstrate their handling and management skills," she said.
"Students have been able to apply the knowledge they have learnt from participating in this program to a number of other activities including their HSC responses".
Ford said the support offered by Ben Watts the challenge coordinator, Egelabra for the Merino weathers and everyone involved in the challenge is "outstanding".
"We are looking forward to participating in the challenge again this year".