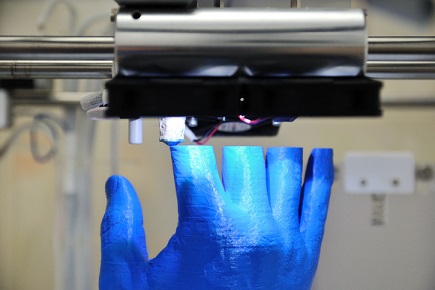 For university students studying in the field of technical subjects, the ability to 3D print concept models and put ideas into action can have wide-ranging benefits.
According to a study commissioned by Ricoh Europe, nearly nine out of ten higher education professionals believe that skills developed using digital manufacturing and 3D printing technologies are vital for graduates entering the workforce.
For Australia's higher education providers, the message here is obvious, but how many are swinging into action in the ways it counts?
Across the K-12 education space, primary and high schools across Australia have been charging ahead when it comes to 3D print adoption, with a strong emphasis on students forging an interest in science, technology, engineering, and maths (STEM) subjects.
According to Adam O'Neill, managing director, Y Soft Australia, universities can similarly prepare their own students by being proactive and doing the same.
"When high school graduates enter university, it's important they're greeted by the same, or better-quality 3D print technology, to build, create, and learn higher-value concepts," O'Neill told The Educator.
"Higher education providers in Australia are using 3D print technologies in creative ways across engineering, veterinary sciences, industrial design, visual art, and more."
He said this prepares students for the future workforce, where the problem-solving and creativity skills developed in 3D printing experience will be highly valued.
In 2018 Y Soft partnered with Konica Minolta to deliver managed print services to manage 240 devices across Macquarie University, servicing 60,000 students. The solution is delivered entirely on an Amazon Web Services (AWS) private cloud.
David Reeve, CIO at Macquarie University, said it was important for the University to choose a print management solution that could scale to meet the needs of both its current students and the needs of future students.
"Having a cloud-based solution gives us greater flexibility, speed of deployment as well as significant savings in operational expense," Reeve was quoted by ARN as saying.
The services also offer staff and students secure printing options such as pull-print with authentication, so their confidential or sensitive documents can't be stolen from shared printers.
O'Neill said it is critical that administrators implement strong access management policies to ensure 3D print solutions are used responsibly, safely, and cost-effectively, and can support learning needs to their full potential.
"Strong print management software can require students and staff to use ID cards, or username/PIN credentials [or both] to access printers. This means printers can be made available in open areas, maximising their potential," he said.