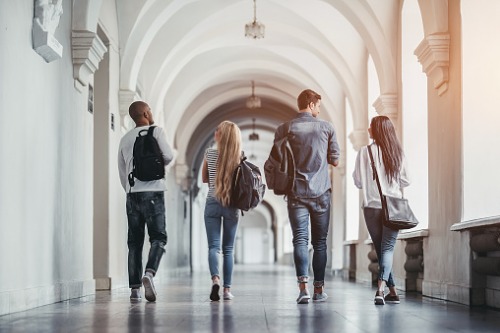 Seven Australian universities have been named among the world's top 100, highlighting the growing strength of the nation's higher education sector.
QS World University Rankings, which is viewed as one of the three most-widely read university rankings in the world, categorises 1,000 universities on a number of issues, including graduate employability, research performance and academic reputation.
Today's rankings are the sixteenth edition in which Australia is the 6th-most-represented university location in the world.
The Australian National University held the top spot nationally, coming in 29th globally, while the University of Melbourne ranked 38th, ahead of the University of Sydney at 42nd and the University of NSW at 43rd.
The University of Queensland came in at 47th and Monash University ranked at 58 and the University of Western Australia also made the top 100 at 86th.
The Massachusetts Institute of Technology took out the top spot globally for the eighth consecutive year, ahead of Stanford University, which was ranked second ahead of Harvard and Oxford Universities.
For academic and employer reputation, the University of Sydney scored 97.5 and 96.4 respectively.
"Research and education excellence are part of the University of Sydney's DNA," the University's Vice-Chancellor and Principal, Dr Michael Spence, said. "These results continue our strong standing as a world leader in research and education."
Deputy Vice-Chancellor (Research) Professor Duncan Ivison said the University was "incredibly proud" of its high-quality research, which is being recognised on the global stage.
"Our research outcomes are improving and our colleagues are collaborating in innovative ways on multidisciplinary initiatives that are producing extraordinary benefits for Australia and the world," Professor Ivison said.
For UNSW, it was the seventh year running that the University received a perfect score for the proportion of international faculty members.
UNSW President and Vice-Chancellor, Professor Ian Jacobs, said the ranking reflects UNSW's strong reputation as Australia's "global university".
"I am delighted to see this validation of the outstanding work of our academics, students and staff who are recognised here and overseas by their peers and employers," Professor Jacobs said.
"Our research is increasingly recognised for its excellence and impact, as reflected in the 2018 Excellence in Research in Australia report which saw UNSW score more top ratings in broad fields of research than any other in Australia."