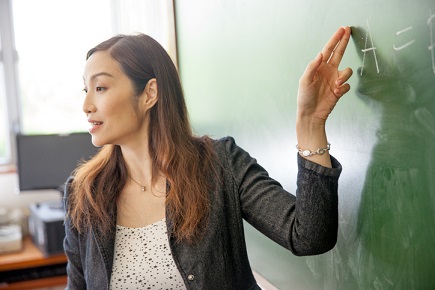 To protect teachers from violent acts by students' families, Malaysia's Ministry of Education is reviewing a proposed code of ethics for parents/guardians.
Education minister Datuk Seri Mahdzir Khalid said that several committees would be set up at the ministry level to review proposals submitted by the National Union of the Teaching Profession (NUTP).
The code of ethics for parents will help maintain a good relationship between teaching staff and students' families, as well as ensure that they know how to deal with the school in all circumstances.
The proposed code involves 15 items for parents to follow and eight things for them to avoid.
Among the suggestions are that parents are not allowed to carry weapons – including helmets – in the school compound, and they must get permission from the school head to meet teachers and students in school.
"I also hope that all the relevant parties could discuss the types of punishment that can be meted out against students so that they are not injured or suffer from prolonged trauma," said Tan Sri Lee Lam Thye, exco member of Malaysia Crime Prevention Foundation.
The foundation was one of the NGOs that provided feedback to the NUTP for the code of ethics. Other parties included the police, lawyers and NGOs like teacher unions in Sabah and Sarawak.
Lee had written a letter to The Star praising the progress made on drafting the code of ethics and hopes schools can always communicate with parents about recent developments and student-related issues.
Related stories:
No schools will close without consent – Minister
Education Ministry may station police in schools