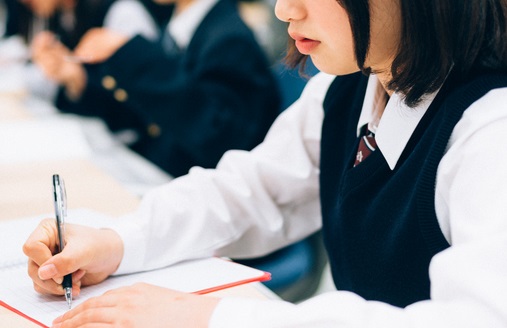 A public elementary school in Japan is facing criticism over its plan to adopt uniforms designed by Italian luxury label Giorgio Armani.
According to local media reports, the school in Tokyo wants to introduce uniforms that cost more than 80,000 yen ($974) each.
Parents complained it was unaffordable and the plan was even brought up in parliament.
The Taimei Elementary School sent a letter to parents last November in which the principal explained that the school was changing its uniform to better reflect its status as a "landmark" in the upscale Ginza district, according to the Huffington Post Japan.
Although school uniforms are not strictly compulsory in public schools in Japan, most students choose to wear them.
At a meeting of the House of Representatives' Budget Committee on Thursday, the issue was brought up by a lawmaker who said the school had to consider the cost to parents, reported the BBC.
In response to the issue, Finance Minister Taro Aso said the uniform was "clearly expensive" and raised concerns that students could not afford it.
Similarly, Education Minister Yoshimasa Hayashi said the school should have discussed the matter with parents before making the decision, reported news outlet NHK.
The principal of the school later issued a statement saying that he "accepted criticism" and promised to provide parents with sufficient explanation.

Related stories:
Parents in uproar over school closures
Less homework during CNY, urges minister