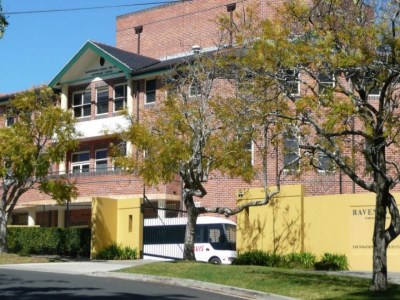 A Year 8 student at the elite all-girl Ravenswood School in Sydney was allegedly stripped naked and shoved into a cupboard in a "sickening" case of bullying.
Two of the school's students were expelled and another suspended for the attack on the student, who was also a star athlete, earlier this year,
The Daily Telegraph
reported.
Following the media storm that erupted following a speech by the school's outgoing captain, Sarah Haynes, earlier this week, Mark Webb, the school's chairman, wrote a letter to parents saying the speech related to "an incident of alleged bullying".
"This relates to a family taking the school to court about a disagreement over disciplinary action taken against a number of students following an incident of alleged bullying," stated the letter.
The young victim's name has been withheld, however it is believed the incident occurred as she prepared to compete in a major sporting event.
The attack is an example of an apparent bullying culture at the school alluded to by its outgoing head girl in an end of year assembly that went viral earlier this week.
Parents Christopher and Robyn Haynes have reportedly lodged a statement of claim to be heard before the NSW Supreme Court next week.
The Haynes' are the only complainants to file with the court, the newspaper reports.