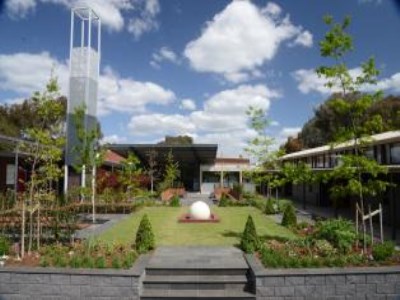 Furious parents are demanding to know why an elite private school kept them in the dark for a week over a teacher charged with serious sex offences.
Melbourne private school, Ivanhoe Grammar, is under fire from furious parents demanding to know why the school waited a week to tell them about a senior teacher facing serious sex charges.
Graeme Harder, 60, was charged on March 4 and appeared before court last Friday. All 33 charges, which occurred 25 years ago, are in relation to one alleged victim, then aged 15.
The school's acting principal, Gerard Foley, said the alleged sexual offences related to 25 years ago, but he was not aware of the details.
"On becoming aware of the charges, the teacher has immediately voluntarily stood down and has had no further contact with the school whilst these matters are pending," Foley said in a statement, which was emailed to parents late on Wednesday night.
"The school is not aware of any risk to any current students and the wellbeing and care of our students remains of the utmost importance."
However, the school is under fire from furious parents demanding to know why the school waited up to a week to tell them about Harder's criminal allegations and resignation.
Paul Walsh, the school's director of admissions and community relations, said the school would be explaining its "strategies" on the incident with parents, but is refusing to reveal how long it knew that Harder was being investigated.
"It's a tense time for everybody and we need to be sensitive," Walsh told the
Herald Sun
.
"Everything that we're doing at the moment is focused on the kids."
The school, which is celebrating its centenary this year, would not make any further comment.
Harder will appear at Melbourne Magistrates Court on May 29.