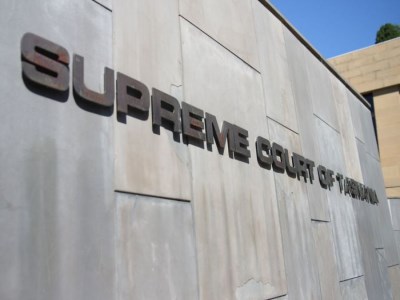 An appeal against a four-month jail sentence handed to a Hobart private school teacher for online comments he made about a relationship with a 15-year-old schoolgirl will be heard later this week.
In February last year, St Michael's Collegiate head of science, Nicolaas Ockert Bester, described a sexual relationship with a former student as "awesome" and "enviable" on Facebook.
During sentencing in January, Magistrate Catherine Rheinburger, called the comments arrogant and offensive.
She noted the Facebook comment had "enormous" potential to be seen by many people given the person's page it was posted on had 776 friends
The 63-year-old was sentenced in January to four months' jail for producing child exploitation material.
The former teacher went to the Supreme Court to appeal that sentence, and has been granted bail while it is heard.
In 2011, Bester was sentenced to two years and 10 months in jail for maintaining a sexual relationship with the same student and possessing child exploitation material.
In the Tasmanian Supreme Court in Hobart, Crown Prosecutor, Jackie Hartnett, detailed the nature of the relationship, saying Bester and the girl – who cannot be named – had sex between 20 and 30 times during their five-month relationship in 2010.
During that sentencing, Bester's "deep regret" for his crime was noted.
However, Rheinburger said the Facebook incident "undermined" that aspect of the first sentencing.
Bester had previously pleaded not guilty to the new charge but later changed his plea.
At a hearing in August, a victim impact statement from the girl's mother said the Facebook incident had re-traumatised her daughter, who engaged in self-harm.
She had moved overseas in an effort to recover from the crime.
The Supreme Court has been told that Bester found out last week that Legal Aid would not be funding his appeal but had done nothing about obtaining new counsel.
Chief Justice, Alan Blow, told Bester the appeal hearing would go ahead on Thursday.