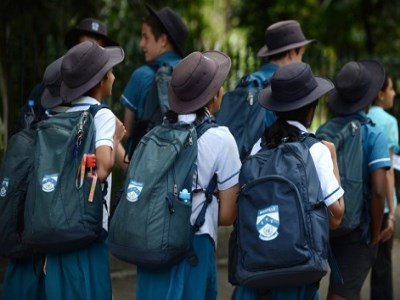 Are schools doing enough to keep student attendance figures high? The complex task of measuring attendance across various states and school sectors prevents a simple 'yes' or 'no' answer.
However, recent indicators in some states have provided a glimpse into how existing attendance strategies are working, or rather, limping along.
Last week, Western Australia's Auditor General, Colin Murphy, warned that almost 80,000 of the state's students were at risk of "lifelong consequences" because of sagging school attendance.
"Disappointingly, there has been no improvement in student attendance at public schools since my last audit with 70% of students attending regularly in 2014 compared with 72% in 2009," Murphy said in a statement.
"My report highlights examples where schools have improved attendance, showing it can be done. However, it is not being done consistently or often enough to have much overall impact."
Improving attendance in WA will likely involve a review of existing attendance strategies and an analysis of various new dynamics that might have come into play since the last report.
So how are other states' attendance rates shaping up?
In NSW, Department of Education figures have shown that more than 30,000 of the state's 774,700 students are absent from school every day, with attendance rates for some schools as low as 65%.
Not taking this lightly, NSW Education Minister, Adrian Piccoli, announced a new attendance policy in March, cracking down on family holidays outside school holidays.
The new rules mean parents who still insist on taking their children on holidays during school term now need to provide the principal with an itinerary, copy of their plane tickets and a justification of the benefit of their trip.
Further south, recent figures from Victoria's Department of Education and Training (DET) showed the average Year 9 student in Victoria spent five weeks absent from school a year – the most of any age group.
A spokesman for the DET told
The Educator
that attendance needs to be taken more seriously, warning there was "no safe number of days" for missing school.
"Each day a student misses puts them behind, and can affect their educational outcomes," the spokesman told
The Educator
.
"Where students are having attendance issues, the Department has a range of steps and supportive interventions that can be used to ensure the students attend school each day."
The spokesman said infringement notices can be issued as an absolute last resort and once all other avenues have been exhausted.
Failure to pay an infringement will result in appropriate action being taken by Civic Compliance Victoria, which acts on behalf of the Victorian Government to process and manage fines.
So, on a national scale, is enough being done to improve student attendance? Time will tell as analysts periodically pour through the complex array of data.
To make this process easier, the Federal Government updated the MySchool website earlier in the year to improve the way attendance data was collected and measured.
Federal Education Minister, Christopher Pyne, said the move was part of a "stronger focus" to improve student attendance.