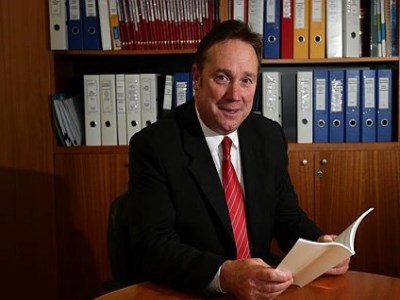 Despite concerns to the contrary, Catholic schools are on track to accommodate an additional 100,000 students over the next 10 years, says Stephen Elder, executive director of Catholic Education.
The Productivity Commission report - released in February - revealed that Victorian state schools still get the lowest government funding of schools in Australia - with each student receiving almost $2,000 less than the national average.
The report said that Victorian schools lacked the resources to cope with the extra enrolments and that Catholic schools would not be able to shoulder their share of the demand - a claim Elder says is "patently untrue".
"Catholic education is well down the path to further improve existing facilities and build more new schools in Melbourne's growth corridors," Elder said, adding that "record numbers" of families are already turning to Catholic schools to provide for their children's future.
"Another reason those growth plans are in play is the confidence and certainty that came with a commitment last year for guaranteed Victorian Government funding."
A
Daily Telegraph
article published in February reported that NSW Catholic schools faced a "financial crisis" and would be unable to provide classrooms for nearly 60,000 extra students by 2031.
Michael Gavaghan, chairperson of the Victorian Association of Catholic Primary School's (VACPP), told
The Educator
that Catholic schools were feeling the impact of rising costs.
"From my perspective, things are certainly tougher in schools here at the moment," Gavaghan said, claiming that there has been a "significant drop" in targeted school funding in the state.
"Catholic schools in particular are feeling the pain of rising costs," Gavaghan said.