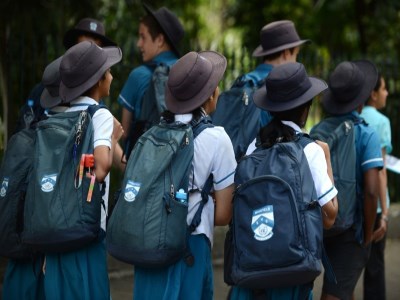 A new report warns that a "socio-educational hierarchy of schools" is serving some people more than others – and not serving the nation well.
Two researchers – former principals Chris Bonnor and Bernie Shepherd – said the report was "an alarming account" of what the numbers behind the Federal Government's MySchool data actually show.
The report, titled
School daze
, analysed school data on the website in order to reveal the true extent of disadvantage in the nation's schools, as well as the alleged funding disparities between the school sectors.
It found that while public schools enrol a larger proportion of disadvantaged students, public funding to public schools between 2009-2013 increased at around half the rate (12.4%) of funding to Catholic (23.5%) and Independent (23.7%) schools.
When funding from other sources was added, government schools were shown to be even further behind, suggesting that high spending on students who are already advantaged was not improving measurable student outcomes.
"We are already seeing large numbers of private schools getting more public funding than public schools serving similar students. The idea that private schools save public funds is at best a half-truth – on the way to becoming a myth," the report said.
The former principals said these levels of funding had challenged some beliefs, especially the belief that having private schools saved public money.
"The public recurrent funding of private schools is getting closer to, and in some cases exceeding, public funding of similar government schools," said Bonnor and Shepherd.
Meanwhile, higher socio educational advantage (SEA) schools in all sectors are not only getting bigger but are increasing their enrolment of the most advantaged students – a trend the report warned was "compounding disadvantage".
"The flipside, as Gonski warned, is that disadvantage is being compounded in lower SEA schools. Hence the student achievement gaps between advantaged and disadvantaged schools are widening," it said.
Bonnor and Shepherd cautioned against using "rusted-on beliefs", rather than evidence, to decide future directions for Australia's schools.
"The current trend is to make public schools more like private schools, in the belief that the latter get better results. We use both NAPLAN and HSC results to show this is a myth," they said.