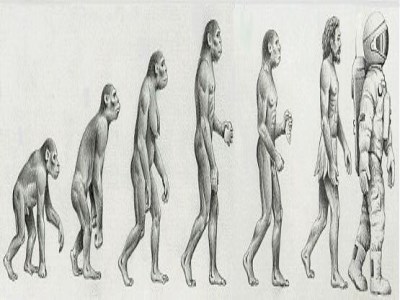 The curriculum's proposed shift away from the creative arts has many educators scratching their heads.
Since the dawn of time, creative thinking has carried us through the ages, knocking down barriers to human advancement and helping civilisation flourish.
Were it not for creative thinking, we would still be stuck in the Stone Age.
Reading the above, we begin to understand the bewilderment of the aforementioned educators towards the Government's decision to scale back creative thinking in schools in favour of literacy and numeracy.
Principal Georgia Constanti from Nicholson Street Public School at Balmain in Sydney's inner west said creativity was "the way students resolve problems".
"No longer is it good enough for our kids to be able to just to know the times table," Constanti said.
Dr Kevin Donnelly, a research fellow at the Australian Catholic University who
is co-chairing the curriculum review with University of Queensland professor
Kenneth Wiltshire, have recommended less of an emphasis of creativity in all subjects.
However, Robyn Ewing, a professor of teacher education and the arts at the University of Sydney, said that significant global challenges in the 21
st
century require creative problem solving.
"Creativity, problem solving and developing our imagination is just as important and it needs to happen alongside [literacy and numeracy] if we expect kids to solve the problems of the 21st century," Ewing said.
Constanti likewise argues that apart from having long-term benefits, creativity is just as important in the here-and-now, and has crucial applications in the core subjects.
"Maths is usually considered a very academic subject, "Constanti said.
"If kids are creative in maths, and yes the two do go together, they're not only able to solve a mathematical problem; they're able to ask mathematical questions and see how maths applies to the real world."