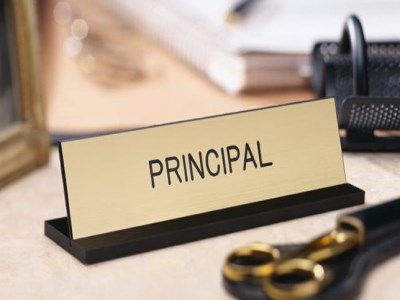 The principal of an elite Canberra private school has responded to angry parents who have questioned her leadership.
The school board of Radford College, located in Bruce, is set to meet with parents tonight in an effort to address any outstanding concerns and alleviate tensions that have been brewing for several months.
The school's principal, Fiona Godfrey, is being accused by some parents of failing to act over a lack of heating and air-conditioning in some of the school's Year 5 and 6 classrooms.
Godfrey was also accused of prioritising a $2m revamp of the school's entrance over fixing the outstanding air-conditioning issues – a claim she vehemently denies.
She said the decision to finance the renovation was made years before she arrived at the school, adding that at no stage had parents addressed their concerns to her directly.
In a recent newsletter to parents, Godfrey said she had been asked by Anglican Bishop, Stuart Robinson, for an update on how the school was progressing.
"I explained to Bishop Stuart that in my view the school year has started remarkably well," she wrote.
"We have recruited a number of outstanding new teachers, the majority of our new students have settled into the school exceptionally well, and we have already conducted a number of highly successful events."
Godfrey also addressed parents' concerns about staff turnover, which were prompted by reports that 30 staff had left the school since she became principal.
"Many principals hold the view that an annual staff turnover of around 10 per cent is healthy and a necessary part of the renewal process," she wrote.
"This allows schools to maintain experience but also allows new thoughts and ideas to emerge through incoming staff."
The school is currently taking steps to ensure that classrooms have sufficient air-conditioning, including shading windows and using fans while it explores longer term solutions.
"Certainly our position is to have the most optimal learning conditions at all times for our students and sometimes the climate is not kind to us. We also have to work within the capital budget we have," Godfrey said.
President of the Parents and Friends Association, John Shevlin, told
The Canberra Times
that he had organised tonight's meeting as an opportunity for parents to raise any issues had not yet been raised formally.
He added that while he was aware of "gossip" and "chatter", only two parents had raised concerns with him directly – one in May last year and the other in January this year.
The Educator
has contacted Radford College for further comment.