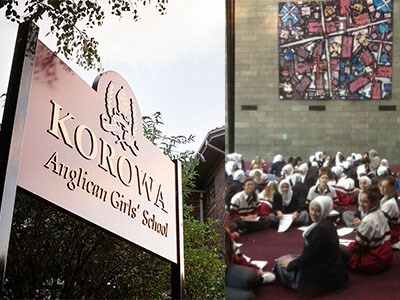 An annual school excursion is helping students to bridge the culture gap – and make new friends while they're at it.
While many schools are culturally diverse, Korowa Anglican Girls' School is markedly proactive about how it fosters inter-faith harmony.
Since 2003, Korowa's Anglican students have paid a yearly visit to Islamic students at the Australian International Academy in Coburg.
Both schools' students recently met in the Great Hall at the National Gallery of Victoria where they made instant connections with one another.
"The value of the excursion taught us that everyone was made equal. As we talked we came to realise that they are not different from us. Muslims and Christians share many similar elements," said one student.
Another student said that if people got to know each other better and didn't judge on stereotypes "the world would be a better place".
"We will remember our new friends and the conversations we had. This is a great experience and opens your mind about another culture," said another.
Although Religious Education in the Anglican faith and its traditions is a compulsory part of the curriculum at Korowa, girls of all religious traditions are welcome at the school.
Once the girls reach senior school, they are given an introduction to world religions through a semester of Comparative Religion during Year 9.
Korowa students study the beliefs and practices of Judaism, Islam, Hinduism and Buddhism, exploring the "experience and spirituality expressed through symbol and ritual" at sacred destinations around the world.
The school also provides excursions to the Jewish Museum, the Melbourne Immigration Museum, mosques and temples on a regular basis.
Tell The Educator's readers what your school does to bridge cultural and religious differences