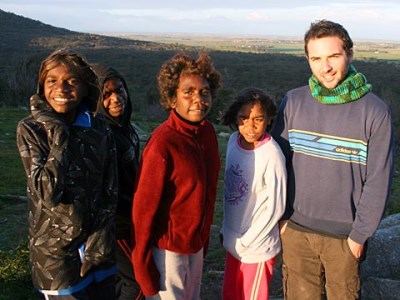 In the professional and vastly methodical job of being a school principal, does age really matter?
Youth is no issue with these school leaders, who have gone above and beyond to set powerful examples for their schools and communities.
Murray Downs primary school principal, Stuart Bramston, is just 31 years old, having taken the job when he was 27. As principal of the remote NT school, Bramston oversees a mere 36 students, 2 teachers and 4 assistant teachers.
While that might sound manageable, it's worth noting that none of Bramston's students speak English as their first language. Moreover, the problem of truancy is consistent in the remote town.
Even though Bramston is relatively young, that hasn't stopped him from being an effective school leader.
"I am trying to create positive and supportive classrooms where children want to come to school," Bramston said, adding that working with the community has helped build a stronger connection between himself and his students.
"I believe that building a relationship and rapport with the community is the best way I can do my job and maximise results in the classroom."
Maribyrnong Primary School's 35 year old principal, Jennifer Howard, is the youngest person to have held that title in Canberra.
A DET analysis of the education sector in 2011 showed that the trend of young principals across the country is likely to continue, with the average age of all teachers dropping from 46.5 years a decade ago to 42 years today.
Howard told the
Sydney Morning Herald
that she partially attributed the trend to "the tenacity of generation X and Y educators."
''I think we really do challenge and push the boundaries,'' Howard said.
''We really do have the tendency to ask the purpose behind why things are the way they are. If there isn't a good research base to support it, they're keen to see if they can do things a different way.''
But if you're wondering who the title of youngest principal ever belongs to, it's Alfred Carson, who was just 18 years old when he became headmaster at Geraldton Boys' school in September 1878.
Carson, who had attended government schools, taught at Perth Boys' School before taking the top job at Geraldton.
HAVE YOUR SAY
: Does age matter when running a school?