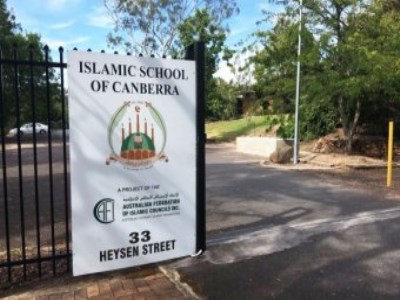 The Federal Government has announced that from 1 July 2017, it will no longer provide funding to the Islamic School of Canberra.
In April last year, the school's $1.1m recurrent Federal funding was revoked after the Federal Government found the school to have breached the Education Act 2013. The school subsequently applied for a review of the decision.
"This decision has not been taking lightly. However the Department was left no choice. The school authority is not meeting the strict conditions placed on them on 29 August 2016," Birmingham said in a statement.
"These conditions centred on improvements to governance and financial management and required regular reporting on progress in making the required changes."
However, despite the blow, the school is expected to remain open through next term.

ACT Education Minister, Shane Rattenbury, told the ABC he expected the school would open for term two.
"The Islamic School has indicated to the ACT Government that they intend to remain open until the end of this year," Rattenbury said.

"Then beyond that they have sought registration through to 2021. We are operating on the basis that they assure us they have enough funds to continue."

The school has been granted an extension until 26 April to apply for a review of the Federal Government's decision.