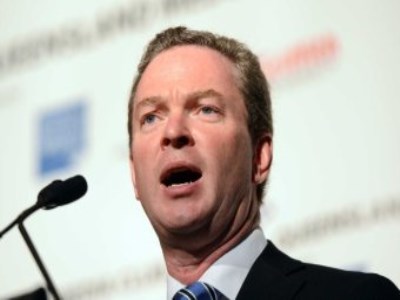 Education Minister, Christopher Pyne, has rejected the education union's claim of a crisis in student disability funding.
Pyne said the Australian Education Union (AEU) had been running a "disgraceful campaign of lies", insisting the government had delivered the disability loading and would continue to do so until 2018.
However, AEU federal president, Correna Haythorpe, hit back, saying that Pyne should "listen to the teachers and parents who are at the frontline" of the system every day, and who could tell him of the huge shortfall in resources.
The AEU released a survey this week showing eight out of 10 school principals believe they don't have the funding needed to cope with an increasing number of students with a disability.
Haythorpe warned that principals were dipping into other areas of their school budgets to address the shortfall.
"An extraordinary 84% of principals say they have had to divert funds from other parts of school budgets because the resources are not there for students with disability," Haythorpe said.
"If children with disabilities are denied a quality education by an underfunded school system, this will affect every part of the rest of their lives."
However, the Federal Government has downplayed the findings, saying there is currently "more funding for students with a disability than ever before".
"The Government is providing $5.2bn for students with disability over the period 2014-2017, including over $1.2bn for students with disability in 2015 alone," a spokesman for Education Minister, Christopher Pyne, said.