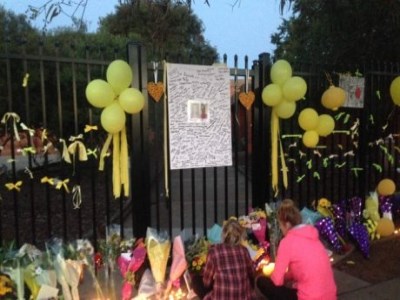 When tragedy strikes, the importance of peer support during such a difficult time cannot be understated.
As closely-knit communities, schools can be an environment where the impact of a peer's illness or death can be collectively immense.
It is for this reason that support networks, such as the Employee Assistance Program (EAP) and on-site counsellors stand ready to help in times of emotional distress.
In every school, experienced and qualified counsellors are available to assist teachers, students and their families. Being experienced teachers themselves, they understand how stress and anxiety weigh on top of the existing pressures associated with the profession.
Last week's disappearance of Leeton High School teacher, Stephanie Scott, shocked the school and its community, including her distraught fiancé and family ahead of her wedding – planned for Saturday.
School cleaner, Vincent Stanford, 24, has been charged with Scott's murder.
The NSW education minister, Adrian Piccoli - whose electorate includes Scott's hometown of Leeton - expressed his sadness last week, saying the country town was devastated by her death.
"It's a tragedy for the tight-knit Leeton community and I know the town is devastated by what has occurred," Piccoli said in a statement last Thursday.
"Ms Scott was a respected teacher of English and drama and her colleagues and students at Leeton High School will be hit particularly hard by her loss."
Last Thursday, members of the community attended a vigil being held at Leeton High School to lay flowers, tie ribbons and place balloons and cards.
Many of those who attended also signed a memorial poster that was left to pay respect for Scott.
Eligible school staff wishing to use their school's EAP can be provided with individual face-to-face or telephone counselling, group counselling and home or work visits if appropriate.
The program also includes consultation for school principals and college directors/campus managers to deal with difficult situations in the workplace.
For more information on the Employee Assistance Program, please click
here