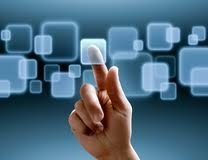 A strong focus on adopting information technology is a core part of any strategy to transform teaching, learning and administration in the global education sector, according to a senior executive of Chinese telecoms specialist Huawei.
Speaking at the 'Building a Better Connected Education' summit on the Gold Coast, Dong Wu, Huawei's Vice President of enterprise network solution sales, said the firm was dedicated to working with partners in the sector as well as customers to develop the "intelligent, agile and innovative ICT architecture needed to create better connected education".
The conference – which was organised in partnership with Southern Cross University – aimed to provide a discussion forum to tackle a range of trends and challenges shaping the future of education in the digital age. Some 150 representatives from the world of education attended the summit, including governors of the Queensland Department of Education and Training, industry analysts IDC, Huawei partners and customers and a host of global experts from academia, specialised in digital education.
Referring to a new network built in collaboration with Huawei at SCU, Vice Chancellor Professor Peter Lee said the university needed to update its network facilities to "meet the expectations of students, including the use of mobile devices on campus, as well as the capacity to video-conference across our campuses."
"SCU has a history as an earlier adopter of new technologies as we seek better ways to deliver education," SCU chief information officer Matthew Smith told The Educator. "Our size has enabled us to innovate and, in a number of cases, seen us partner with vendors to deliver technologies relatively new to the Australian Market."
Smith said that as a regional university, SCU faced the challenge of having to do the same things as many larger and city-based universities, but within tighter resource constraints. "Huawei had a comprehensive range of products and services, as well as a proven capability to deliver networks and associated technologies… the partnership will enable [us] to undertake a range of upgrades that we might not otherwise have been able to do," added Smith.
He said the new network would provide SCU with a reliable and high speed service that supported its education and research activities. "Sized for what we need now, the solution can be upgraded to higher speeds should we require them, the solution is easily expanded and offers a simple approach to management enabling us to continue to deliver services efficiently," said Smith.