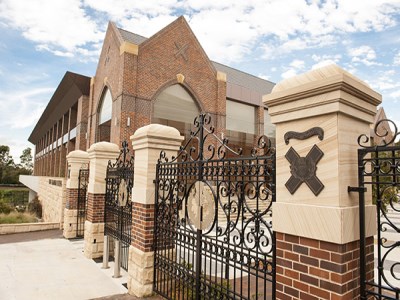 Specialist criminal lawyer and former Knox student, Samar Singh-Panwar, told
The Educator
that if no charges are laid, a private prosecution against Fotis may be considered by the school's former students.
"Normally what would happen is that the police would consider whether charges would be laid," Singh-Panwar told
The Educator
.
"The Director of Public Prosecution (DPP) would then determine whether those charges should be proceeded with."
However, Singh-Panwar pointed out that charges are not certain, referring to potential "discretionary factors" involved with the case.
"If there is a prosecution where the accused is acquitted or found guilty, then that's the end of it, but if no charges are laid then consideration may be made to bring about a private prosecution."
Fotis is suspected of having sexually abused a Year 8 boarding student at the school in 1988 whilst wearing a balaclava and older style Knox tracksuit.
Fotis has denied the allegations, telling the Commission he first learnt of the incident in February when the hearing into alleged abuse at the school began. Fotis failed to appear at the original hearing into the school and a warrant was subsequently issued for his arrest.
Singh-Panwar told
The Daily Telegraph
on Friday that no expense would be spared to ensure justice for "the total failure of consideration" by the school.