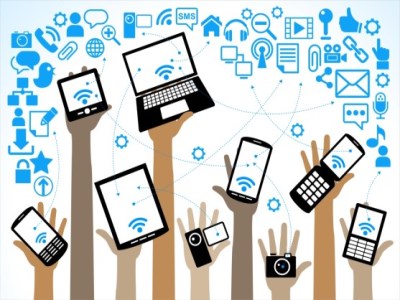 It's of little surprise that studies show that burnout and stress are causes of
teachers leaving the profession
with over 53% of primary and 58% of secondary leavers citing heavy workload as their main reason for leaving.
With an imperative to introduce digital teaching and learning in Australian education,
we focused on the technologies
and content with little thought to learning, and the innovators and early adopters moved ahead with the few resources they had.
Then we did something really wrong, we gave the innovators and early adopters the role of mentoring all the other teachers, mostly without release from teaching or support. Through their goodwill many acquiesced, but their heavy workloads meant that the process was slow and some late adopter teachers felt left behind and marginalised.
Presently, we are in a state of limbo, not moving forward with adoption and no real guidelines to support institutions. The ad hoc processes of the past have left many teachers with bad tastes in their mouths and the thought of implementing learning technologies is stressful.
So how do we move forward from here so that institutions adopt technologies effectively and inclusively?
The Antidote for Stress is Structure
Attempting to implement a change as transformational as digital teaching and learning without structure and support gains nothing. What is required is inclusiveness, strategy and change management.
While these concepts may seem uninspiring to some, here are five steps to help you transform to digital teaching and learning, no matter where you are up to in the process.
1.Do you have a vision? Vision without action is a daydream. Action without vision is a nightmare (Japanese proverb). If your institute has a wider vision, narrow it down for digital teaching and learning. Include all teachers and stakeholders in creation and seek feedback. Teachers need to see their place in the big picture and be fully engaged from now.
2. Now is also the time to commence your change management process. Rally those innovators and early adopters to form an organised
coalition of sponsors
with the educational management and promote the change. Develop a change management plan and once again, include all stakeholders.
3. With your inclusive approach, build a strategy by developing of goals and objectives, seek input from stakeholders and publish. If you already have a strategy, customise it for your site. From here, you will build an implementation plan which details the: who, what, where, when and how to move forward at your site with digital teaching and learning.
4. Do not forget your teachers. Without them, the strategy will fail. Alongside steps 2 and 3 you must foster your community of practice at the institution so that all staff can be empowered to join in. This community will review technologies, trial teaching strategies and build self-efficacy in the process. Leave this step out at your peril. Individual mentoring is important here to as some teachers will grasp concepts faster than others.
5. Finally but very importantly, celebrate successes. Everyone has worked hard and this needs to be acknowledge. At this time, also take time out to review the process, seek feedback and start again.
You will find that this approach to adoption of digital teaching and learning may need tweaking along the way to suit your individual situation. The key is always to adopt an inclusive approach and remember that the antidote for stress is structure.
About the Author:
Louise Lewis has a Master of Education (ICT and digital learning), she is a certified change manager and she has 15+ years' experience working with teachers and institutions to adopt digital teaching and learning. Louise's consultancy, CloudEd is an endorsed provider of QTC professional development addressing the Australian Professional Standards for Teachers. She has mapped these
5 steps to courses
so that teachers can claim professional development hours from their participation.