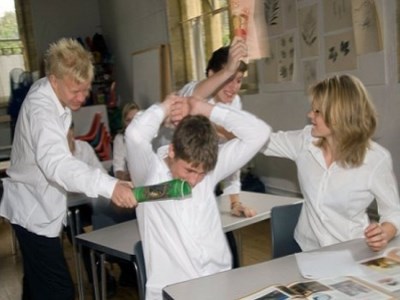 It's said that children are great imitators so we need to give them something great to imitate, writes Darren Stevenson.
Although we do our best to be great role models, it's not always easy to keep our cool with challenging kids.
Stevenson, founder and MD of Extend Before and After School Care, says understanding our instinctive brain responses goes a long way to guiding us to handle our more challenging students.
The logical area of your brain, the prefrontal cortex (PFC), provides the ability to critically examine evidence and compare options in a conscious manner.
If you've ever made a pros and cons list, you were using your PFC, and it probably took a relatively long time. At least a few minutes.
By contrast your limbic brain system subconsciously responds to external stimuli at lightning speed.
Understanding its involvement in your responses is useful to move towards more positive and thoughtful actions under pressure.
It probably comes as no surprise that most our reactions to others are subconscious. Here are three ways to harness your subconscious mind under pressure.
Acknowledge that you feel with your head.
Decisions based on emotion are still good brain based decisions. Our limbic system draws on our memory when forming a "gut feeling" about our interactions. Even if you can't explain why, your instincts often stem from experience. Knowing this can help us identify any existing bias which may impact our current actions.
Be guided by your priorities.
Identify what's really important and utilise that information as a filter for your actions. It will help you identify the most appropriate course of action to consider moving towards the outcome you really want.
Identify the child's desired outcome.
Communicate with the child. Get them to create a story that demonstrates what they want from their interaction with you. This will give you a dialogue to engage the child with moving forward and give a clearer picture of how to get to a positive outcome for everyone.
Darren Stevenson is the founder and MD of Extend Before and After School Care, a nation-wide provider of outside school hours care services for children.
For more information, please visit Extend's website
here
.