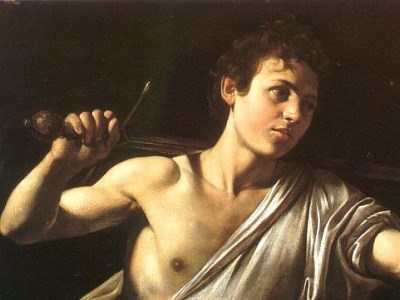 Parents have slammed a controversial school syllabus for asking students as young as 10 to re-enact a religious beheading in class.
The Connect Upper Primary C1 Special Religious Education (SRE) teaching resource uses practical simulations to help Year 6 students better understand the teachings of the Bible.
As part of the semester's SRE class, teachers are asked to set up their classroom to resemble a battlefield and choose students to act out parts for the role play.
However, it is one particular scene from the story of David and Goliath that has some parents outraged.
According to the manual, children are instructed to recite the following words from David, who says:
"I'll knock you down and cut off your head and feed the bodies of the other Philistine soldiers to the birds and wild animals".
The narrator is then instructed to say: 'Then Goliath moved towards David, but David ran at him, grabbed a stone from his bag, and slung it at him. It hit Goliath right in the forehead. And Goliath fell on his face on the ground.'
The students are then asked to carry out a mock execution in front of the class.
'Then David took Goliath's sword, killed him and cut off his head,' the manual reads.
Several concerned parents slammed the syllabus as "horrendous" and "inappropriate", adding that such content should not be taught in schools.
"Notice that the value this is really teaching is that if someone insults your 'god' (AKA your beliefs), you are within your rights to kill them," wrote one parent.
"Considering how literal children are, this is a horrendous lesson to teach them. Not the values of reason and ethics that I want my kid to learn."
However, a spokesman for the Connect teaching resource has defended the use of the beheading scene in its Bible studies.
"Regarding David and Goliath – the suggestion is made to have students act out this scene," a spokesman told
Ninemsn
.
"This decision is at the discretion of trained and accredited teachers, and we would expect them to show sensitivity in the way that it is carried out."
HAVE YOUR SAY
: Are Biblical beheading re-enactments in SRE lessons inappropriate?