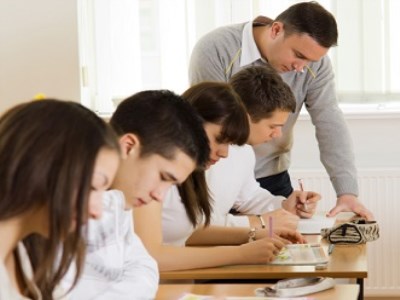 Victoria's mobile classrooms are on the move as demand for space in Melbourne's growth corridors means 175 of the units are being redeployed.
Despite the state ordering 125 new portable units it will mean that some schools will be left with difficult decisions about how to cope with having classrooms literally taken away from them.
Kevin Pope, principal at Meadow Heights Primary told the Herald Sun that it will mean using unsuitable space for some teaching: "If the portables are removed now, our school and many others are going to have to put learning programs in corridors and storerooms". His school's portables currently house computing, science and language units.
Other schools will have to move students out of their mobile-but-modern classrooms and into old classrooms which have been out of use because of issues such as poor heating, asbestos, leaks and lack of IT connections. The costs of making such rooms acceptable will eat in to school funds.
With a growing student population and no new schools being opened in Victoria until 2017 it is likely to mean some tough times ahead for those schools affected.
Meanwhile politicians play the blame game. Education Minister James Merlino says that the government will do its best to help those schools affected to find workable solutions but Nick Wakeling, opposition education spokesman told the
Herald Sun
that regional schools were "a victim to the government's focus on Melbourne".