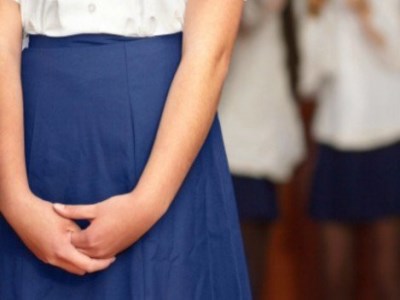 A Melbourne Catholic school has made changes to its uniform rules following public pressure and a Change.org petition that attracted more than 3,000 signatures.
The decision followed a parent's complaint on behalf of her six-year-old daughter who wanted to wear pants so she could run, jump and climb like the male students.
The change.org
petition
explains:
'The purpose of this petition is for policymakers to stand up and legislate that all schools that require students to wear a uniform must offer options that don't discriminate based on gender. What is offered to one student should be offered to all.'
'So, for my daughter, if she wants to wear a dress she can but is not forced to. If she wants to wear pants/shorts she has the choice (not just on sports days). And this needs to not be at the discretion of individual schools.'
Simone Cariss – the mother, who started the push on behalf of her daughter and others who felt the same way – told
The Age
that she did not want to disclose the name of her daughter's school as she felt the problem was a broader issue.
"[Asha] basically asked: 'Why can't I wear pants like the boys?'" she said.
"I'm not going to say to her: 'because you're a girl'. It's definitely not a reflection on the quality of education she's receiving at the school. My daughter loves the school and she's got a lot of friends there.
"I just want this to be changed for every little girl out there who wants to wear pants like half of their peers. It's not about naming and shaming the school."
Cariss is now urging state governments to legislate against gender-specific uniforms.
"I still feel very strongly that every little girl shouldn't have to fight for this around Australia," she said.